West Bend, Wi – The 70th annual West Bend Christmas Parade steps off at 5 p.m. on Sunday, November 27. This year's theme is A Family Christmas.
Below is a rebroadcast of the parade from 2021.
A crisp night with temps in the 30's as neighbors gathered along the sidewalk for the 69th annual West Bend Christmas Parade.
The parade stepped off at 5 p.m. and began with a float offering a moment of silence for the victims in the Waukesha Christmas Parade tragedy. People along the parade route were respectful and offered a moment of silence for the six people killed and dozens injured at the Waukesha Parade.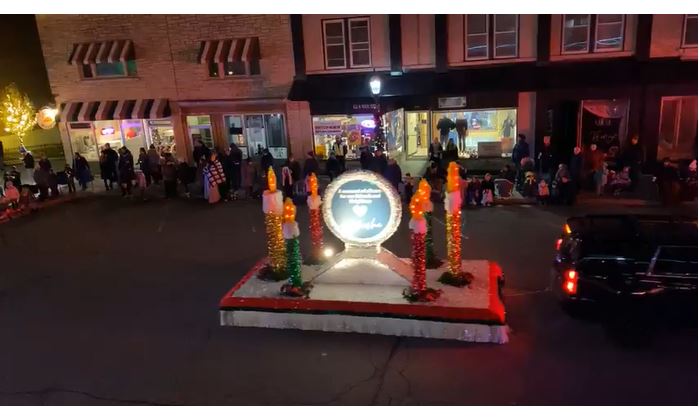 The 2022 live parade broadcast is sponsored by Boss Realty, Midwest Accounting, Shooting Star Travels, A Conversation Piece, West Bend Vacuum. Collett Systems, Sal's Pizzeria, Candyman on Main, West Bend Elevator, Cedar Lake Sales and Service, Bits 'n Pieces Floral. Gary's Place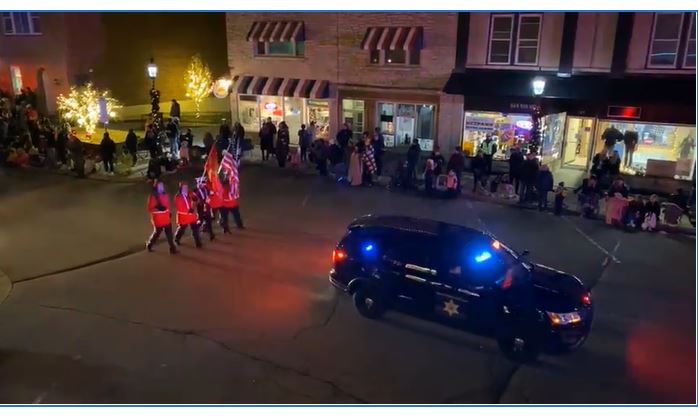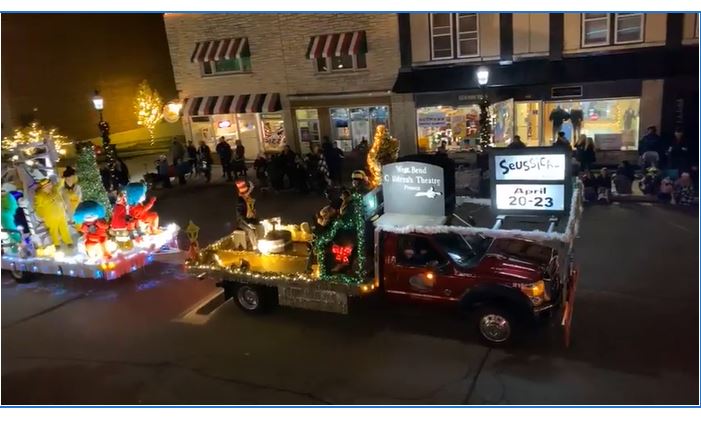 There was a brilliant float highlighting the West Bend Children's Theatre. It brought a Macy's Parade flair to West Bend with its magical characters and glowing tribute to Dr. Seuss.
The 3rd Marine Aircraft Wing Ceremonial Band was also a huge hit at the 69th annual Christmas Parade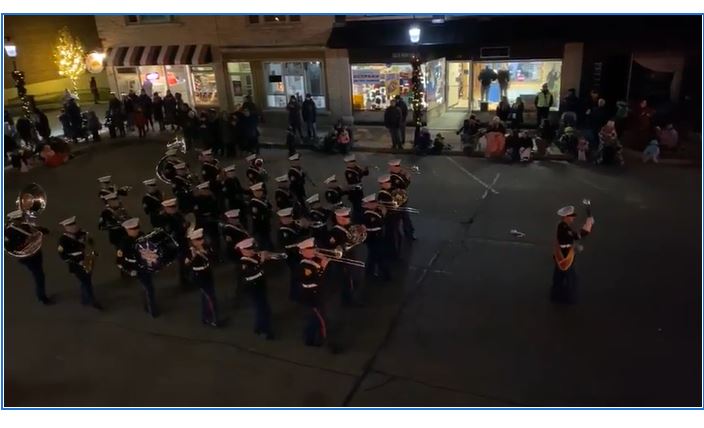 A note of thanks to Boss Realty for access to WIFI and the broadcast booth overlooking Main Street.