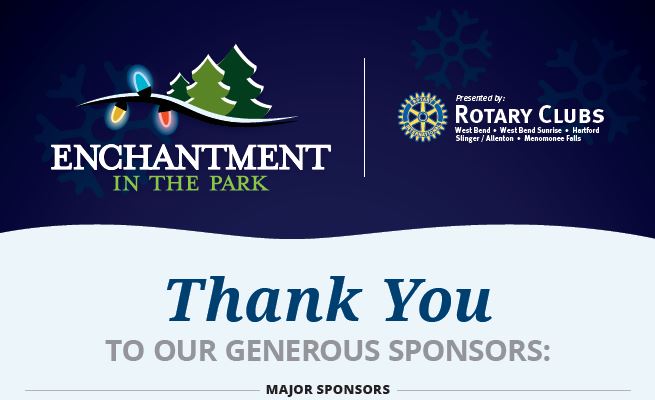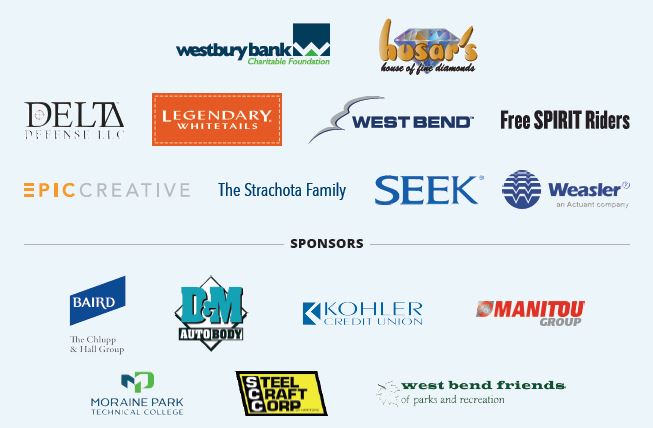 Nov. 17, 2018 – West Bend, WI – Enchantment in the Park is so thankful for its generous donors.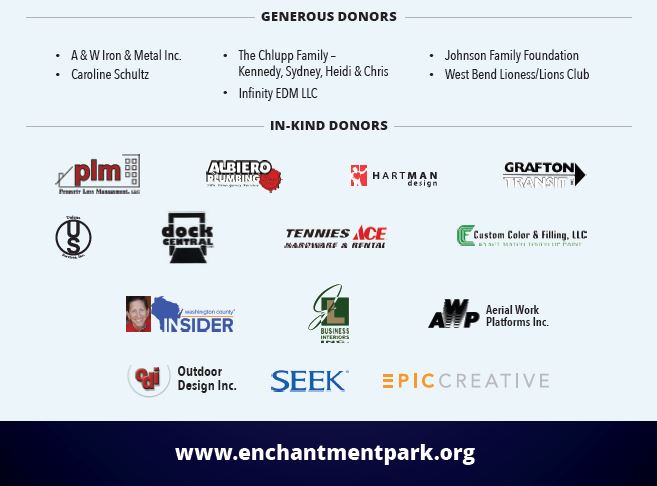 The 10th annual Enchantment in the Park begins Friday, Nov. 23.
Due to the Christmas parade blocking the driveway on Silverbrook Drive on Sunday, Nov. 25, Enchantment will not open until 6 p.m.
The interactive light display will feature three new light displays, including larger-than-life snowflakes, "Dancing Donuts," and 32 soft-lit Christmas trees and reindeer.
Theme nights will include vendor night on Wednesday, Dec. 19 and superhero night on Sunday, Dec. 23. Visitors will be able to hear live music from local artists, schools and churches, such as the Acme Fiddling Co. on Friday, Dec. 21, as well as meet and take photos with Santa Claus. Husar's Diamond Dash, a 5K run/walk through the displays, will take place on Sunday, Dec. 2.
"We are excited to bring our enchanting, unforgettable holiday light displays back for the tenth year in a row," said Lori Yahr, executive director of Enchantment in the Park. "This interactive holiday experience not only brings people together, but it also gives back to the communities that we live and work in."
The holiday attraction is made up of nearly 1 million lights and is staffed by over 1,500 volunteers—making it one of the largest light shows in the state of Wisconsin.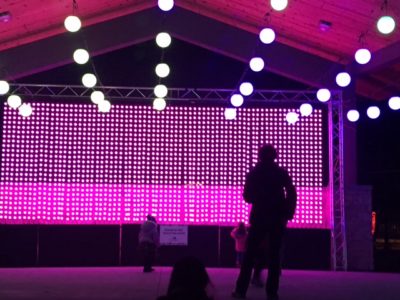 Since its founding in 2009, Enchantment in the Park has collected and donated more than 340,000 nonperishable food items to local food pantries and $175,000 to local nonprofits such as the Make-A-Wish Foundation, West Bend Firefighters, Slinger SkillsUSA and St. Joseph's Hospital.
Visitors can choose to walk or drive through the display, or on Friday and Saturday nights they have the option of taking a horse-and-carriage ride. A $10 donation per family and/or a donation of nonperishable food items are encouraged; monetary donations can also be given online. Washington County food pantry's benefit from the generous food donations while funds collected help offset the cost of Enchantment in the Park as well as benefit more than 30 local nonprofits.
Enchantment in the Park will run until Monday, Dec. 24, only closing for three days, Nov. 26-28.
Click HERE more information on Enchantment in the Park.
Enchantment in the Park is a holiday light show in West Bend, Wis., with the goal of bringing together community groups and individuals in the spirit of service to design, setup, operate and takedown the event. The light show draws over 50,000 visitors annually with all donations gathered going back to local nonprofits and food pantries. Enchantment in the Park was founded in 2009 by members of West Bend Sunrise, West Bend Noon, Hartford and Slinger/Allenton Rotary Clubs; the Menomonee Falls Rotary Club was added to the show's leadership team in 2013.