Washington County, WI – In-person absentee voting for the November 8, 2022, General Election runs through Friday, November 4, 2022 in most communities across Washington County, WI.In the Town of West Bend, in-person absentee voting will be held at the town hall, 6355 CTH Z, West Bend, during the days and hours specified below. Remember to bring a valid form of identification.
November 1, 2                                 4 PM – 7 PM
November 3                                   11 AM – 2 PM
Please call with any questions.
Julie Ihlenfeld, 262-338-3417
Returning Your Absentee Ballot
IMPORTANT NOTE ABOUT ABSENTEE BALLOTS:  Voted absentee ballots cannot be accepted via the Town Hall drop box. Your ballot must be received in time to be delivered to your polling place no later than 8:00 p.m. on Election Day. There are 2 options for returning your ballot.
Mail it back
In person delivery by the elector (an elector CANNOT return someone else's ballot) to the Town of West Bend, 6355 CTH Z, West Bend, WI 53095, Monday thru Thursday, 8:00 AM – 2:30 PM
In the Village of Germantown there is a referendum specific to taxpayers in that community.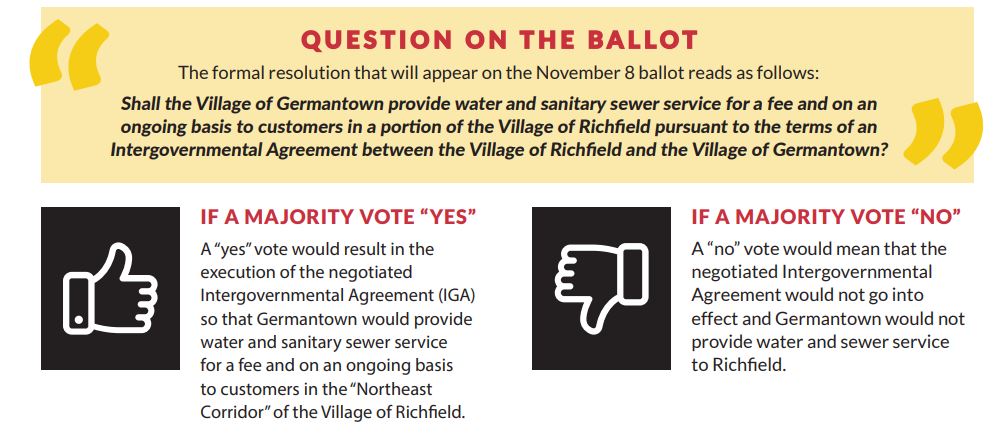 All voters should bring identification to the polls on Tuesday, November 8, 2022. Polls open from 7 a.m. – 8 p.m.
Not sure who your clerk is? Click HERE to search by address.
Click HERE to SUBSCRIBE to FREE local news at
Some sample ballots are below. Click HERE to see the races on YOUR sample ballot.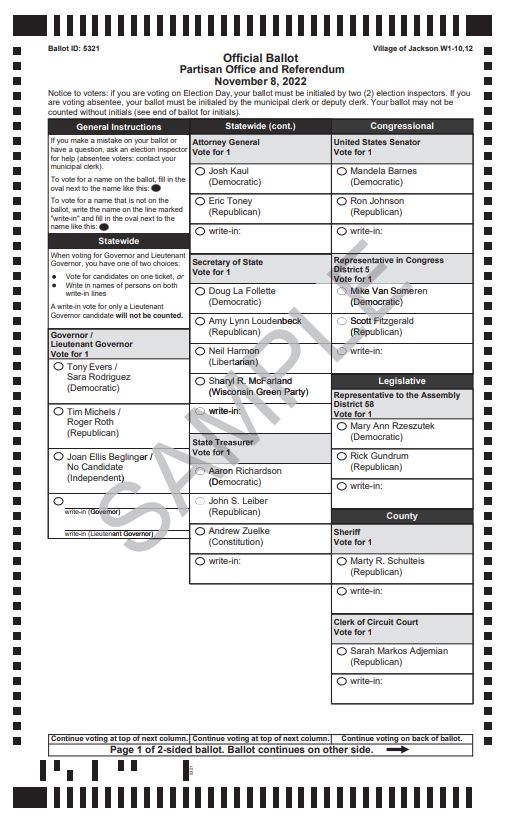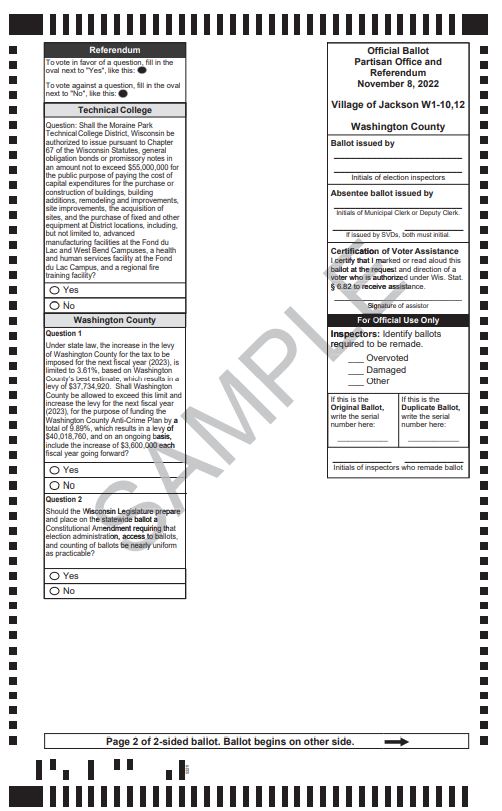 Questions about voting, please contact Slinger Clerk Tammy Tennies at 262-644-2636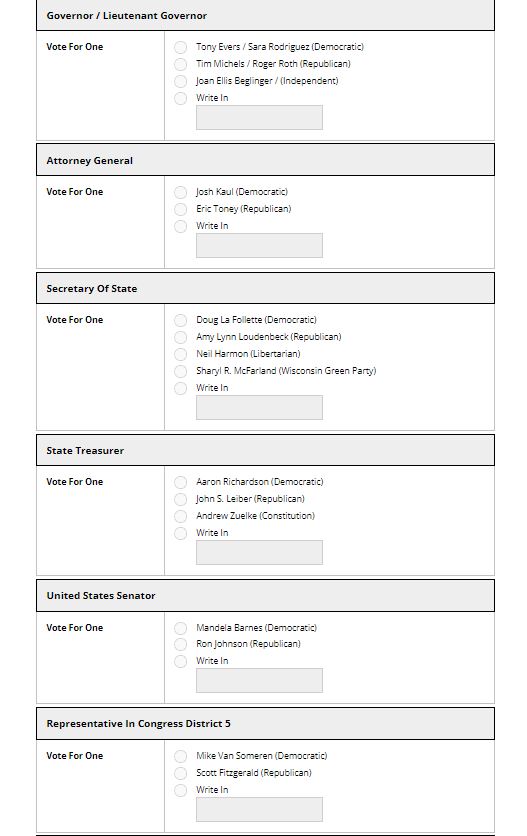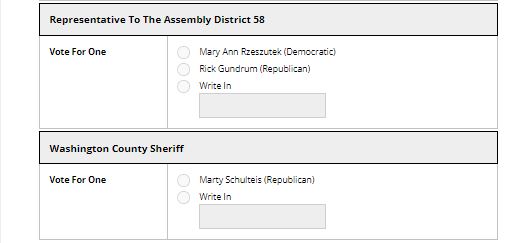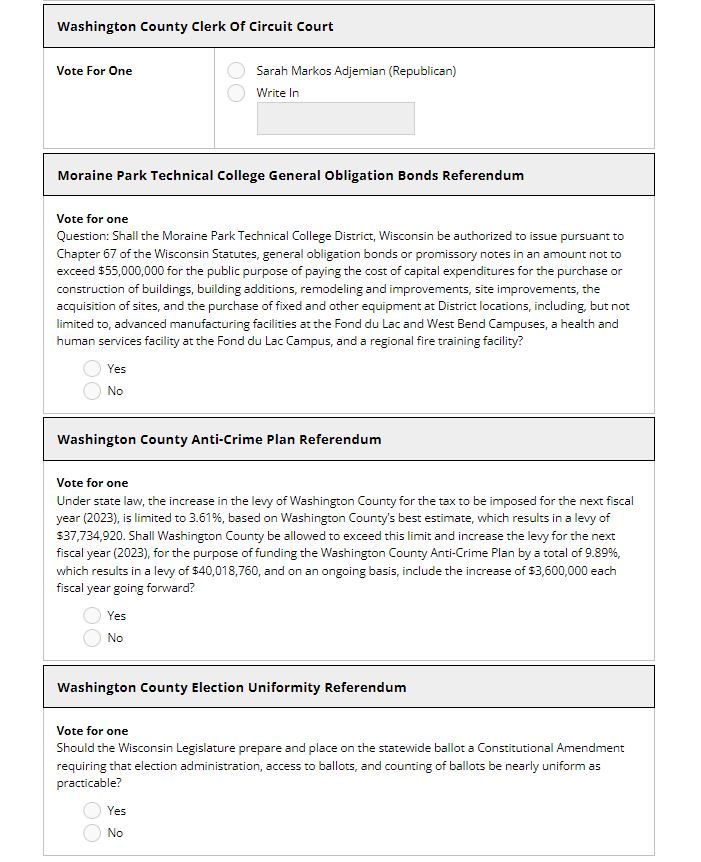 Julie A Kriewaldt Town of Erin – Washington County Email Clerk  262-673-3682