Washington Co., WI – Beats For Heartbeats is an outdoor music event September 19 at Washington County Fair Park.
The line-up includes Christian music artists Koiné, him + her worship and Rhett Walker.

Music runs 4 p.m. – 10 p.m. Tickets for the family-friendly event are free. Click HERE and reserve your ticket today.
Live music events have been sparse this summer but event organizers are confident in providing a safe and enjoyable experience for anyone who attends. Three levels of social distancing options will be provided when tickets are reserved, or at the event entrance.
"Safety precautions have been an important part of our planning this year and we are prepared to safely welcome all those who choose to join us September 19," said Marcus Smith, event founder and president of Heartbeats Inc. "This venue is the ideal location for a socially-distanced concert experience."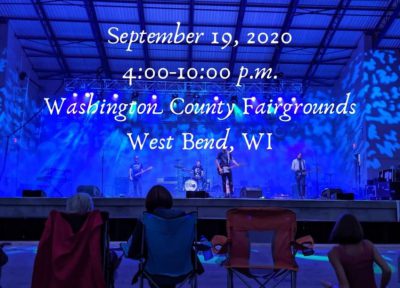 Beats For Heartbeats was founded in early 2019 to support organizations that focus on providing resources for specific abundant life issues.
Benefits from this year's event will go to Alpha Life Resource, Kingdom Workers Foster Care, Operation Underground Railroad, and WELS Lutherans for Life.
"Now more than ever, it's imperative to raise awareness and provide support for those who cannot speak for themselves," said event supporter Paul Zarling. "We can help those who need help and love those who need love. We're excited to support such an important event and look forward to seeing many from the community there."
Beats For Heartbeats exists to provide support to organizations that focus their efforts on benefitting abundant life, including beginning of life at conception, foster/adoption support, combating human trafficking and suicide/euthanasia prevention.
Heartbeats Inc. was established as a non-profit organization in 2020, but fundraising efforts in the form of an event, Beats For Heartbeats, began in 2019.
Click
HERE
for more information.