West Bend, WI – One of the most beautiful seasonal events, Bloomin' Holidays, is ahead at the Museum of Wisconsin Art.

Join MOWA for a weekend of reflection on ideas of home, sanctuary, and mental health through the ephemeral beauty of flowers.
Hat tip to Allan C. Kieckhafer for sponsoring this signature event.
This year's Bloomin' Holidays is aptly named Floral Sanctuary. Kick off the week with a stunning large-scale exterior art installation using animated video projection on the building.
Enjoy three full days of floral arrangements throughout the museum. View pre-recorded video expert talks throughout the weekend.
Find unique hand-crafted, locally made gifts in the MOWA Shop.
Bloomin' Holidays is free with membership or $15 for the weekend (includes a complimentary annual membership).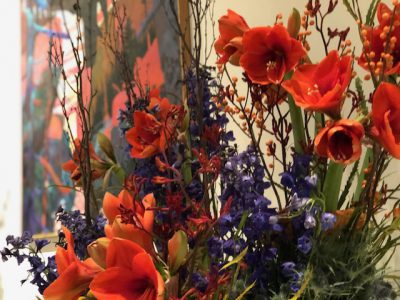 Timed Entry
MOWA provides a safe socially distanced experience, limiting gallery capacity to 25% or less.
To ensure you can visit at your preferred time during Bloomin' Holidays, please make a Timed Reservation using the button below or call 262-334-9638.
If you do not make a reservation, you will be welcomed at the first available entry time.
Please note, the 9:30-11:30 timed entry reservations will be reserved for seniors and at-risk members. Reservation information to come soon.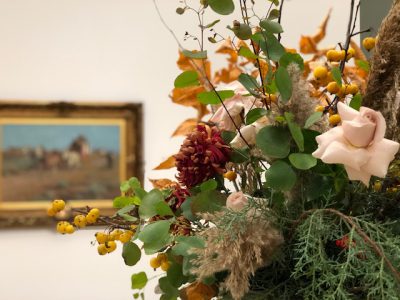 Click HERE for more information.