Washington Co., WI – An independent business/building owner is undertaking a major remodel in Washington County, WI. You have 30 seconds to guess the location before the reveal.
It was October 2021 when WashingtonCountyInsider.com first brought you the story about the new business.  Click HERE for the initial designs.
Click HERE to SUBSCRIBE to FREE local news at
The unique architecture is part of the charm of the location which dates to 1886.
 CLUE: Past names were The Underground Lounge in the late 1970s. The Eagles Club and Hackendahl Saloon.
On a history note: The location used to be and indoor golf facility in 1927, a funeral parlor, Saga Travel, the upper level was once the Eagles Club, and a meat locker with 227 rentable lockers called Artic Circle.
Downtown Hartford strategic development plan from 2016. Interesting the call for development of a brew pub.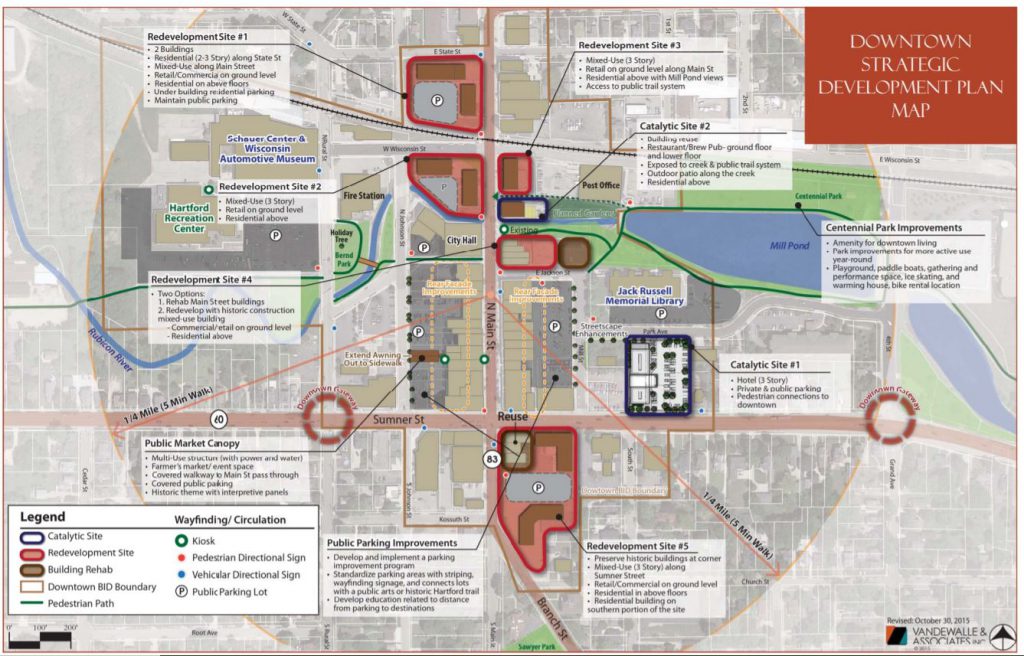 Click HERE for a tour.