West Bend, WI – Carla K. Neveaux, 72, of West Bend, WI, after a long, courageous battle with cancer, passed away peacefully on Sunday, November 14, 2021, surrounded by her loving family.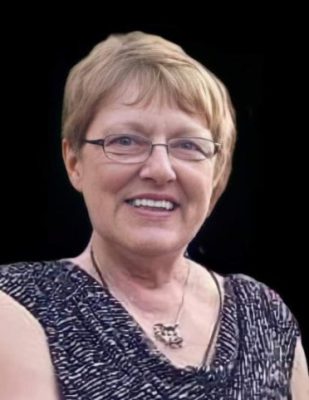 Carla was born on July 3,1949 in Shawano, WI to Carl and Shirley (nee McFarlane)  Hoffman. She was raised in Ozaukee County and attended Grafton High School, Port Washington High School and Homestead High School.
On December 22, 2001, she was united in marriage to her loving husband, Patrick Neveaux. She worked at Tecumseh Power Products in Grafton, WI for over 30 years and switched careers and attended college at 55.
She graduated from Moraine Park Technical College in 2006 with an Associate's Degree and then worked at Workforce Development Center in West Bend until happily retiring in 2014.
Carla deeply loved her husband, children and grandchildren and was an extremely loving, devoted, caring wife, mother, and grandmother with an infectious laugh. She relished in a good laugh and enjoyed dancing and listening to her rock music. Carla just loved to watch her family enjoy life and loved the sound of a loud Harley-Davidson.  Her favorite saying was "Get-R-Done" and she did that every day. She loved her handheld games and always played her bubble pop and solitaire.  She was constantly smiling and cared deeply for everyone. One word comes to mind when anyone thinks of Carla: LOVE! She will be deeply missed by all those that knew and loved her.
Those Carla leaves behind to cherish her memory include her devoted husband of 20 years, Patrick. Her beloved daughters, Christine (S.O. Rob) Jenkins and Sheri (Sue) Ring; her cherished grandchildren, Cory, Kiera, Kristen, and Autumn; siblings, Alan (Diane) Hoffman, Rick (Joann) Hoffman, Terry (Kathleen) Hoffman, Scott (Laura) Hoffman; sister-in-law, Nancy Hoffman, as well as her sisters, Judy Hoffman and Karen (David)Wetzel; and many nieces, nephews, relatives, and friends.
In addition to her parents, Carla was predeceased by her loving brother, Dennis Hoffman.
A celebration of life will be held to honor Carla on Saturday, December 4, 2021 at The Columbian (3245 Lighthouse Lane, West Bend, WI 53090) from 1 p.m. to 4 p.m.
Our family wants to say a special thank you to Preceptor Home Health and Hospice. You are amazing people and have helped us through this challenging time.
Myrhum-Patten Funeral & Cremation Service has been entrusted with Carla's arrangements. Please consider signing our online guest book to share your condolences with the family. Cards addressed to the family may be sent in the care of Myrhum-Patten Funeral and Cremation Service, 1315 W. Washington Street, West Bend, WI 53095.