Civic groups in West Bend set up families for event filled April 13 | By Sandy Lang
April 1, 2019 – West Bend, WI – Families in Washington County and the surrounding area can spend the day hopping from event to event on April 13 starting with the  West Bend Noon Kiwanis Noon Pancake Breakfast.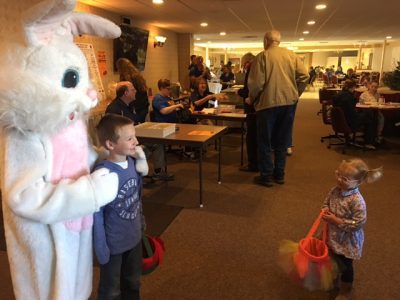 Start your day at The Columbian, with an all-you-can eat pancake breakfast, served by the West Bend Noon Kiwanis. While there have your picture taken with the Easter Bunny.  You don't need to be a child to have pancakes and sausages at the Breakfast with the Easter Bunny.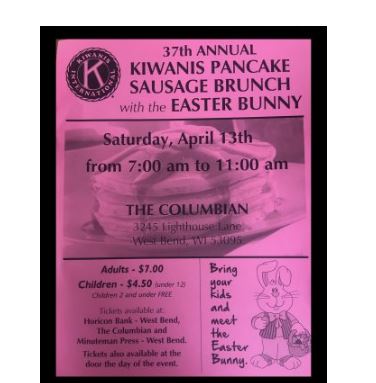 Breakfast is served from 7 a.m. – 11 a.m. Tickets are $7 for adults and $4.50 for children under 12.
Then grab your basket and head to Regner Park where you can fill your basket with Easter eggs, sponsored by West Bend Lions.
Finally, stroll on over to the pond and take part in the West Bend Early Riser Fishing Derby.