West Bend, WI – Neighbors in the Villa Park area have received notice about a virtual public information meeting regarding landfill testing results. That meeting is set for Tuesday, June 23 at 6 p.m.
During Monday night's, June 15, West Bend Common Council meeting the council moved into closed session to discuss the Schuster Landfill.
It was October 2019 when the City of West Bend held its first public meeting about the landfill. At the time a company from Milwaukee, AECOM, talked about monitoring a plume of Trichloroethylene (TCE) which had been found in the air and in the groundwater in Villa Park.
TCE was used by factories to clean metal and it was in paint. TCE migrates via ground water and can "gas off." It can enter a house, very similar to radon. Click HERE to read more.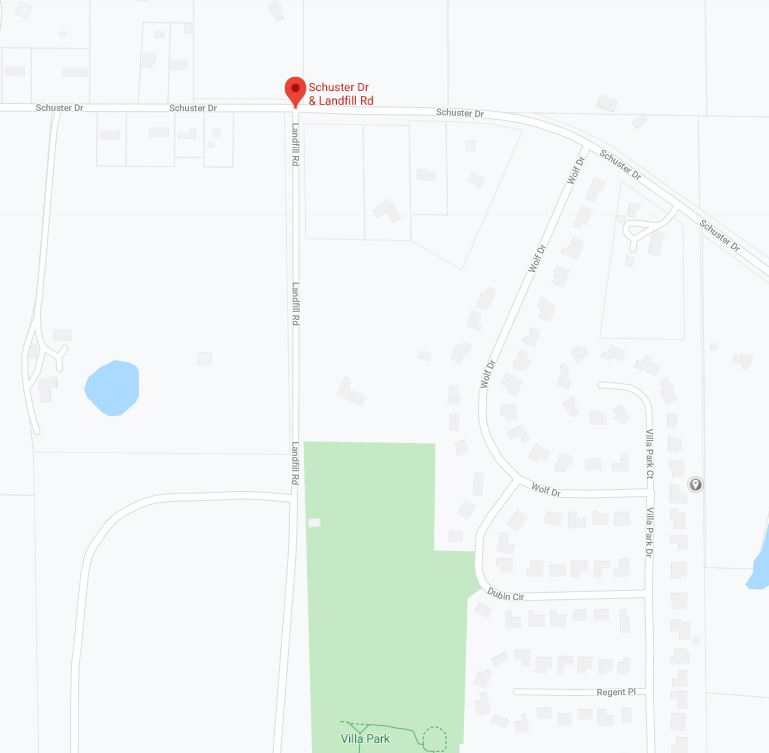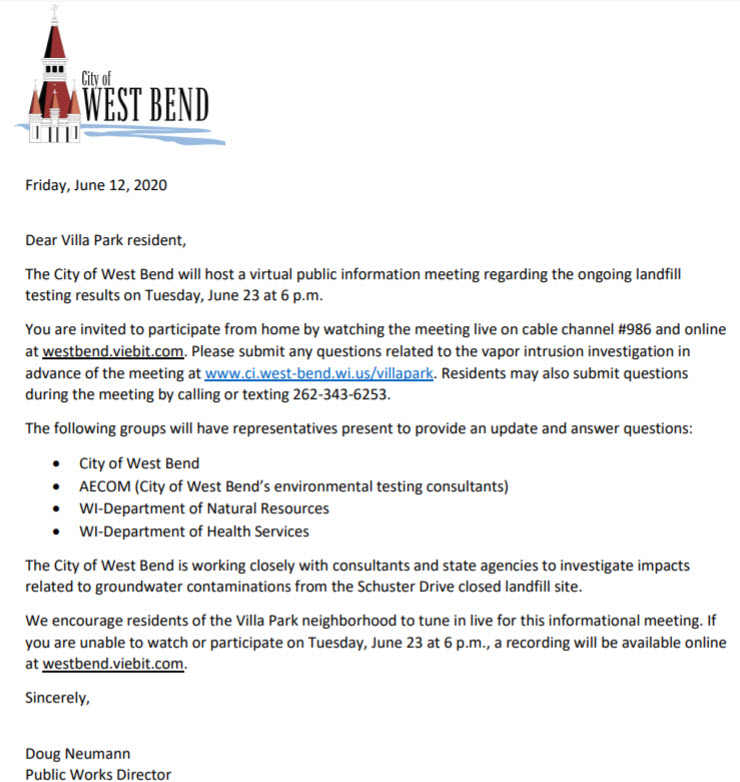 The Villa Park Landfill Virtual Meeting is scheduled for June 23 at 6 p.m.
Residents will be able to watch the meeting from home by watching the meeting live on cable channel #986 and online at westbend.viebit.com and residents may also submit questions that come up during the meeting by calling or texting 262-343-6253.
web portal: www.ci.west-bend.wi.us/villapark