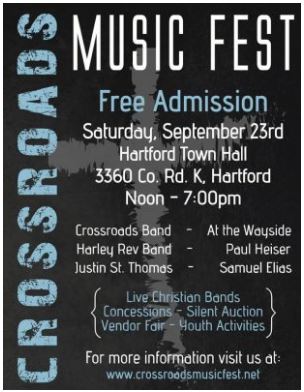 Hartford, WI – Crossroads Music Fest is just around the corner. This year's free Christian music event is being held at Hartford Town Hall on County Road K in Hartford.
From noon – 7 p.m. there will be live music, food, a silent auction, and lots of family-friendly activities.
Click HERE for more information.