Washington Co., WI – Washington County will be replacing the CTH H bridge over the Milwaukee River, approximately 1 mile east of USH 45 beginning in early November 2021.
The project is expected to be completed in May of 2022.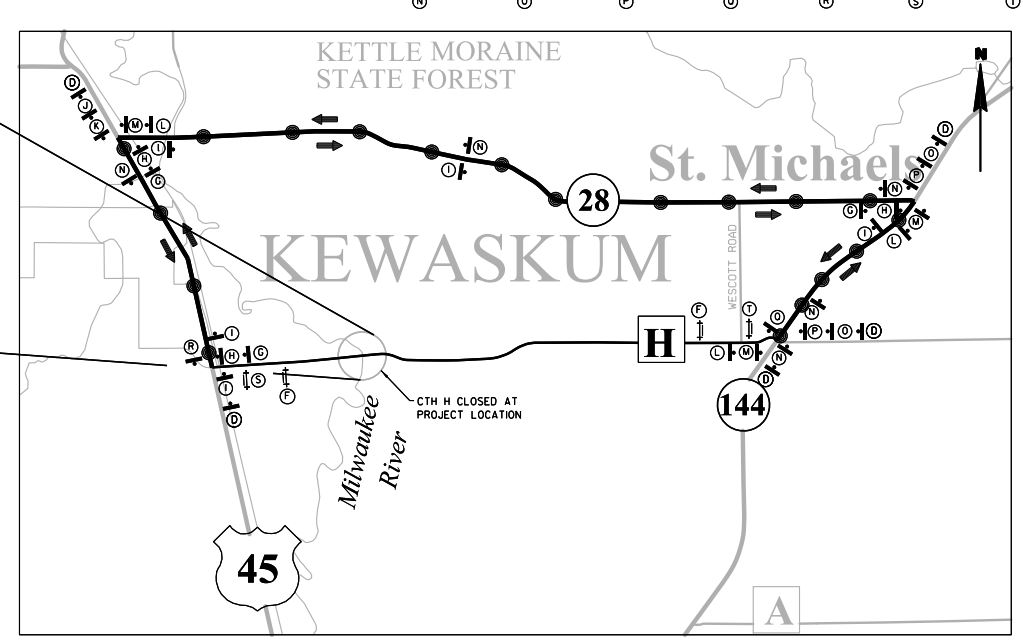 The bridge will be closed to all traffic and pedestrians for the duration of the project which will involve replacing the narrow and deteriorating bridge structure built in 1950 with a safer and wider bridge.
Click HERE for details on the CTH H bridge replacement design
Another significant highlight of this project is the addition of a 12-foot-wide multi-use path along the south side of the bridge which serves as an important connector for the Ice Age Trail.
The path will provide a safe, barrier separate river crossing for hikers within the Kettle Moraine State Forest.  It will also provide an established crossing for snowmobile trail riders in the winter.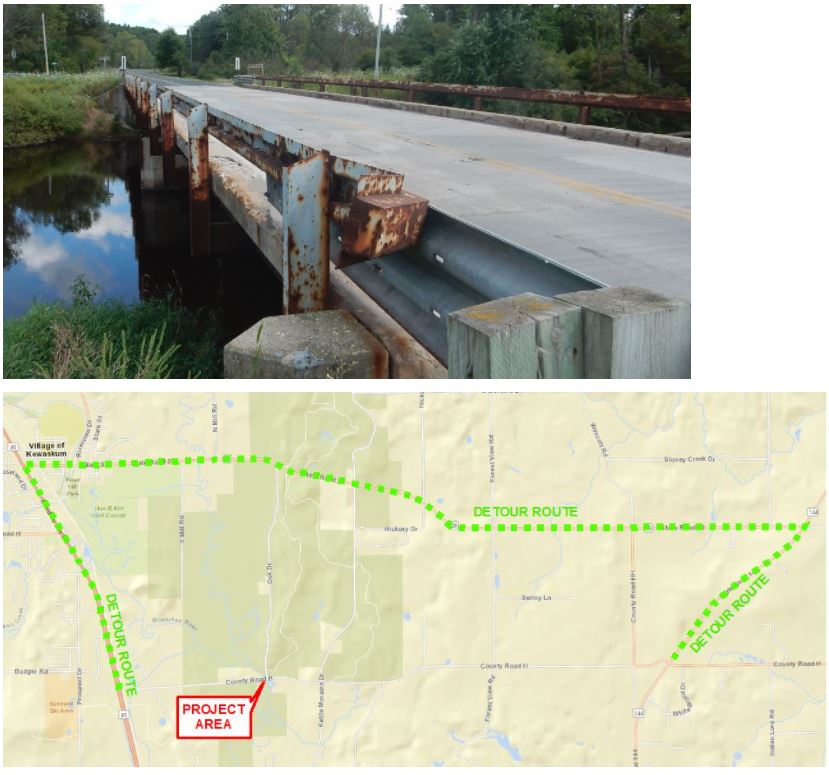 Motorists are asked to follow the posted detour route which will utilize USH 45, STH 28, and STH 144. A detour route will also be posted for Ice Age Trail users.
The route will follow along STH 28 and the Eisenbahn State Trail. Information about the closure and detour will be posted at various locations along the trail in the area.