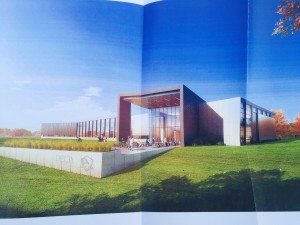 Solid backing from the West Bend Plan Commission on Tuesday night as the new site plan for Delta Defense to construct a 65,000-square-foot corporate headquarters moved forward.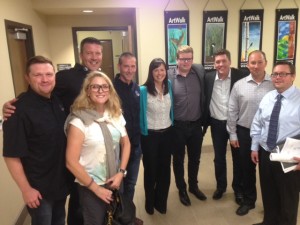 Company President and CEO Tim Schmidt purchased 35 acres on the east side of Corporate Center Drive. The two-story building will be just around the turn. "You'll easily be able to see it from Highway 45," Schmidt said. "We will not have an indoor firing range but we will have an indoor training facility, eventually, but it won't have live fire."
Schmidt said tonight's approval process went "very well, very fast and we feel very welcomed by West Bend and we're excited to grow here."
District 7 alderman Adam Williquette sits on the Plan Commission. He said the development of Delta Defense, as a local company, has been very exciting to watch in terms of economic development for the community.
"It seems like yesterday when Delta purchased the old art museum and since then their business has exploded and they are now looking to invest $13-$15 million into a new, 64,500-square -foot facility," he said. "The new building means over 130 new jobs over the next several years. This is a great story, not only of development, but of monumental success of entrepreneurial spirit right here in our own town."
Williquette said another reason this development is good for West Bend is because Tim and Tonnie Schmidt are great community servants.
"This is especially the case with Delta Defense who has been an enormous supporter the past several years," he said. "From the Museum of Wisconsin Art to dozens of other non-profit fundraisers and benefits, Delta has been a major donor. I would like to thank Tim and Tonnie Schmidt for their support of West Bend. Delta is truly a monumental 'win' for West Bend and we are glad it is where you choose to call home."
Delta Defense plans to break ground and begin construction in mid-October.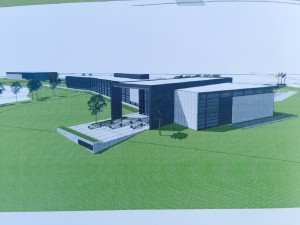 This evening the Plan Commission also:
– approved an over sized LED electronic message on the monument sign for West Bend Furniture & Design, 1411 W. Washington St.
– a site plan was reviewed for the redevelopment of Old Settlers Park, south of the intersection of N. Sixth Avenue and N. Main Street.
– a site plan was approved to construct a 25' x 98' garage on the north side of The Threshold building, 2380 W. Washington Street.