FC Wisconsin Soccer Club sells t-shirts and 100% of sales benefit Olla family of Kewaskum
June 5, 2019 – Washington Co., WI – The FC Wisconsin soccer club is stepping up with an effort help the Olla family of Kewaskum as it recovers from a car wreck that involved five boys in the family.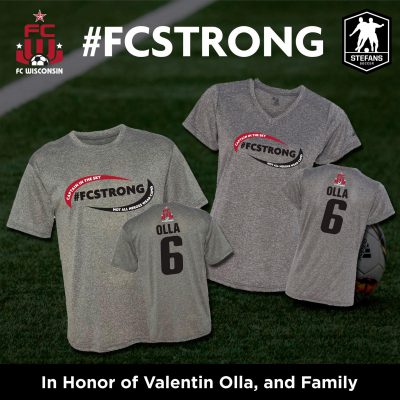 The club is selling t-shirts with 'Olla 6' written on the back to honor Valentin Olla, who died as a result of injuries suffered in the accident.
The club's social media page reads, "Want to honor our Captain in the Sky? You have until Sunday night to order this T-shirt with all proceeds going to the Olla family. The shirts are $25.
#Val6 #FCStrong#FCFamily https://myuniform.stefanssoccer.com/store/club/fcstrong
Click HERE for more information.
Three of the boys have been released from the hospital. The family is currently asking for prayers for Luciano, 13, who remains in critical condition.  Click HERE to help the family with medical expenses.
Photo courtesy the Olla family.