Washington Co., WI – The February 16, 2021 Primary Election is coming up and there are a number of races in Washington County.
The races and the order of how names will appear on your local Washington County ballot are posted below.
The candidates in the State Senate District 13 race are posted below. Those involved in the February 16, 2021 primary include the first three names on the ballot. We're still awaiting ballot order. The top vote getter will advance to the April 6, 2021 Spring Election.
There are six candidates running for State Senate District 13.
Candidates include:
John Jagler, state representative
Don Pridemore, former state representative current Hartford Joint 1 School Board member
Todd Menzel, businessman
Melissa Winker, teacher and candidate for Assembly District 38 in 2018 and 2020.
Ben Schmitz, businessman and National Guard officer
Spencer Zimmerman, a resident of Janesville who has hopscotched across the state running for multiple open political seats.
Also note, there has been a change in polling places in the City of West Bend.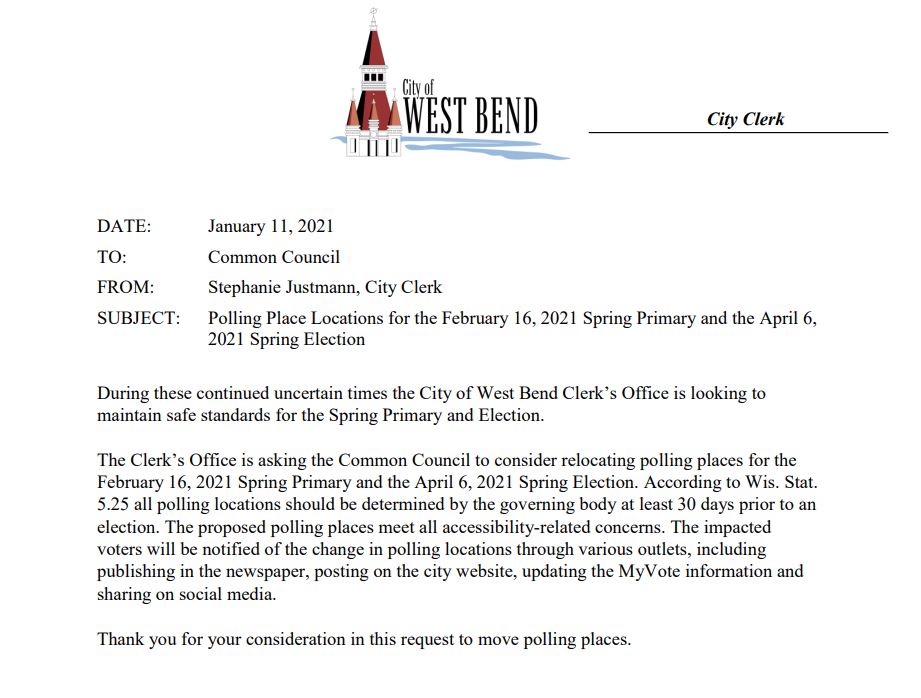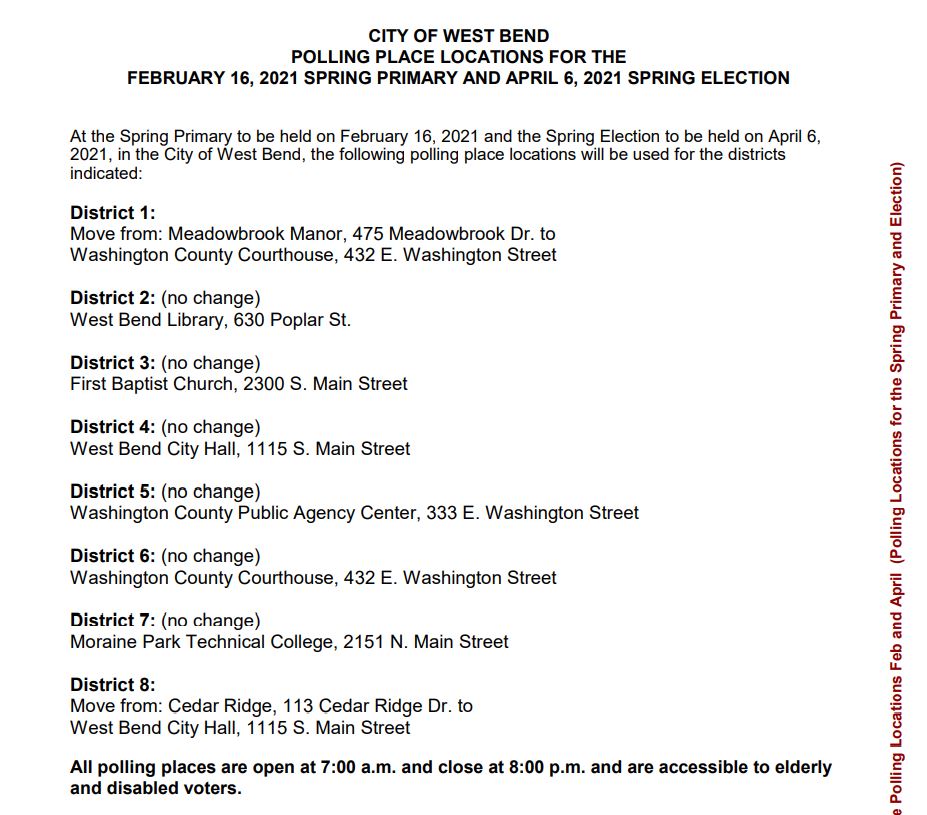 February 2, 2021, possibly through February 14, 2021 –Deadline for In-Person Absentee- Voters can possibly request and vote an absentee ballot in-person in their municipal clerk's office through February 14, 2021.  Office hours vary by municipality. Some municipal offices may not offer additional in-person absentee hours Please contact your municipal clerk for absentee voting hours. 
If you want to see exactly what races are on your ballot click HERE.