October 7, 2019 – Allenton, WI – Fire Prevention Week is underway and there are a number of Fire Department Open House events on tap today.
Listed below are Fire Prevention Week activities at Fire Departments across Washington County:
Allenton Vol. Fire Department and St. Lawrence Fire Company​ Pancake Breakfast & Open House on Sunday, October 13, 8:00-12 noon at the Allenton Fire Station; ​ Accident response with Flight for Life landing at 10 am
Boltonville Fire Department​ Open House at Boltonville Fire Station on Monday, October 7, 6:00-8:00 pm
Fillmore Fire Department​Open House on Saturday, October 12, 1:00-3:00 pm
Jackson Fire Department​Open House at the Jackson Fire Station on Wednesday, October 9 from 6 pm-8 pm
Kewaskum Fire Department Open House at the Kewaskum Fire Station on Thursday, October 10, 6:30-8:30 pm
Kohlsville Fire Department​Open House at their station on Thursday, October 10  6:00-8:00 pm
Slinger Fire Department​ Open House at the Slinger Fire Station on Tuesday, October 8, 6:00-8:00 pm
West Bend Fire Department ​Open House at Station #1 on Saturday, October 12, 10:00 am – 1:00 pm
History of Fire Prevention Week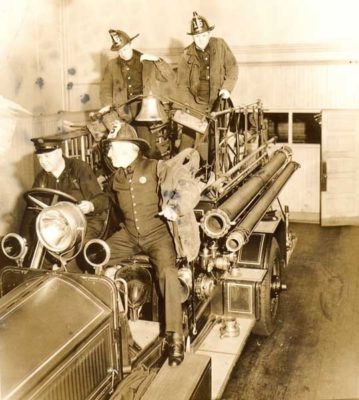 Since 1922, the National Fire Prevention Association has sponsored the public observance of Fire Prevention Week. In 1925, President Calvin Coolidge proclaimed Fire Prevention Week a national observance, making it the longest-running public health observance in our country.
Fire Prevention Week is observed each year during the week of October 9 in commemoration of the Great Chicago Fire, which began on October 8, 1871, and caused devastating damage.
This horrific conflagration killed more than 250 people, left 100,000 homeless, destroyed more than 17,400 structures, and burned more than 2,000 acres of land.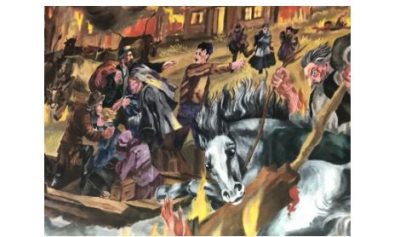 However the same day in the same year a more devastating fire occurred here in Wisconsin in the Peshtigo area.
The fire destroyed 1.2 million acres and estimated 2,500 people perished.  The total area burned was twice the size of Rhode Island.
 At the same time these two fires occurred, there was the Great Michigan Fire.  It is thought that these three fires occurred because of extremely dry weather conditions combined with strong winds over the entire Midwest. Both fires started on October 8 and intensified on October 9.
The "firestorm" that could generate 2,000 degrees Fahrenheit with winds of 110 plus miles per hour, at times the firestorm would create its own tornadoes ranging 1,000 to 10,000 feet in diameter.
The Peshtigo fire came to a halt when it reached the shores of Lake Michigan.
It is the intent that during Fire Prevention Week to educate children and adults of all ages on being safe in case of a fire.  Across the nation firefighters will attempt to decrease casualties caused by fire through a week long education opportunities.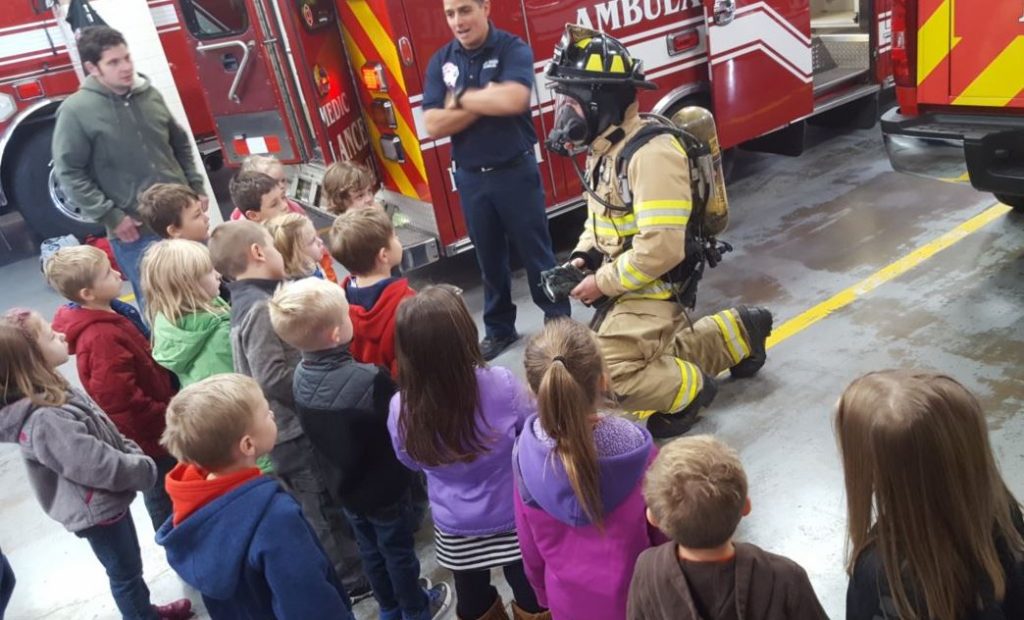 The teaching theme for this year's Fire Prevention Week is: Not Every Hero Wears a Cape. Plan and Practice Your Escape!™   Be aware of your surroundings because fire can happen anywhere.
Look for places fire could start around your home, your work place and the places you have fun at.  Listen for the sound of the smoke alarm.
Test your smoke detectors, if they are 10 years old replace them.  Plan two escapes from each room and from the house. Do a drill so all know what to do and where to go.  
SOURCES:  Wikipedia and Stacy Conradt contributing writer to mental floss since 2008.