West Bend, WI – Former Detroit Lion and NFL pro running back Billy Sims is coming to West Bend. Sims owns the franchise Billy Sims Barbecue which is opening at 1442 W. Washington Street.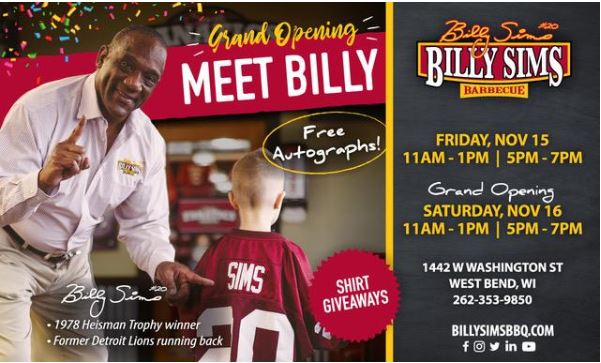 Sims won the Heisman Trophy in 1978 when he was a junior at the University of Oklahoma. He will be in town for the grand opening on Saturday, Nov. 16.
He'll also be signing autographs on Friday, Nov. 15.
Billy Sims BBQ is currently hiring. Click HERE for information on jobs.
The ribbon cutting for the new Billy Sims BBQ is at noon on November 11.