West Bend, WI – West Bend Friends of Parks and Recreation is gearing up for another summer of great events at Regner Park. Summer will be here before you know it.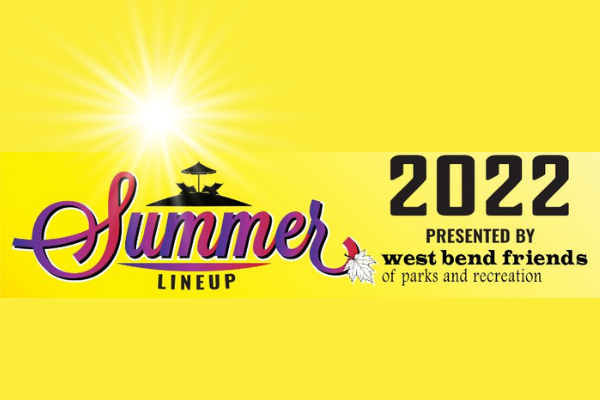 Join us for the West Bend Biergarten on Friday, June 17, and Saturday, June 18. Eric Diamond returns again for a great night of Neil Diamond favorites on Friday night. On Saturday night, FM Rodeo will deliver high-energy music at Regner Park. Buckshot will start us out at 5 p.m. on both nights.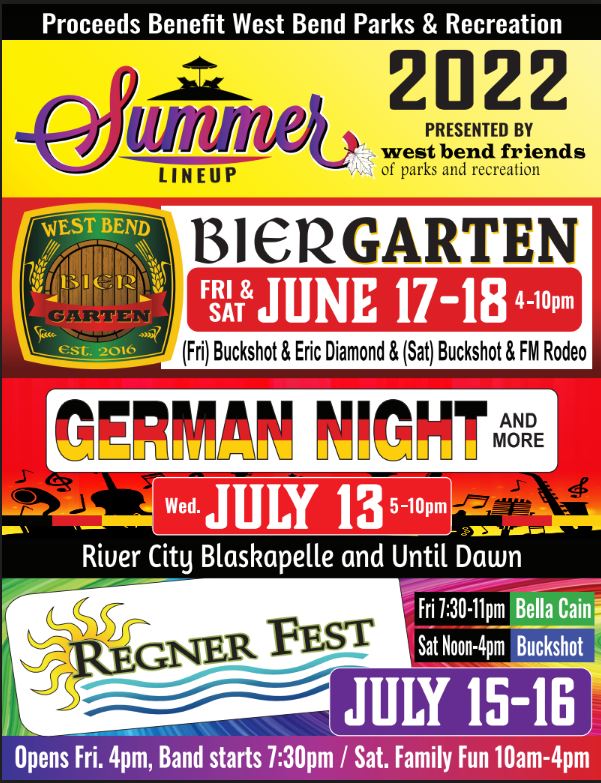 German Night on Wednesday, July 13, will host River City Blaskapelle and Until Dawn – both awesome bands for all ages. There will be plenty of German music, food, refreshments, and desserts available.
Regner Fest will begin Friday, July 15, and run through Saturday, July 16. Summerfest band, Bella Cain will grace the stage again this year. What a fantastic time we had in 2021; don't miss it. There will be tons of family activities on Saturday.
Mark your calendars now for these awesome summer events.
Proceeds from this year's events are earmarked to help fund the new "All Abilities Playground" planned for Ridge Run Park.