Hartford's Laurette Baumann receives St. Joe's nursing award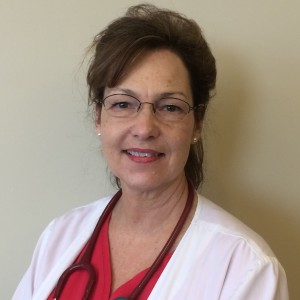 Laurette Baumann of Hartford, medical/surgical RN, has been recognized with Froedtert & the Medical College of Wisconsin St. Joseph's Hospital's third quarter DAISY Award for her patient care and professionalism.
"Laurette took care of my husband during his stay at St. Joseph's Hospital," said the award nominator. "She provided excellent care every time she stepped in the room, accommodating every request with compassion and a smile. During a very scary medication reaction she stayed calm and professional and worked through the crisis. Her care rated a 10 in the morning and a 10 when she left after a very long day. She was an excellent caregiver and deserves recognition."
The DAISY Foundation, an acronym for Diseases Attacking the Immune System, recognizes nurses as unsung heroes of our society who deserve more recognition and honor than they receive. More than 1,000 hospitals throughout the United States participate in The DAISY Award program.
The DAISY Foundation provides each recipient with a sculpture, "A Healer's Touch," that is hand-carved for the foundation by artists of the Shona Tribe in Zimbabwe. The sculpture is made of Serpentine stone that comes from the mountains "where the most powerful shaman" live in Zimbabwe. The foundation chose this design not only because it depicts the relationship nurses have with their patients, but also because the Shona people hold their healers in a position of great importance to the community and feel about their healers the way The DAISY Foundation and St. Joseph's Hospital feel about nurses.
At St. Joseph's Hospital, Laurette was honored at a recent ceremony at which she received a certificate, pin and the sculpture. Unit staff were also treated to Cinnabons in accordance with the DAISY tradition.
Froedtert & the Medical College of Wisconsin St. Joseph's Hospital, founded in 1930 by local doctors, community leaders and the Sisters of the Divine Savior, is a full-service hospital serving residents of West Bend and Washington County. St. Joseph's Hospital, specializing in women's health and birthing services, cancer care, surgical procedures and rehabilitation services, is part of the Froedtert & the Medical College of Wisconsin health care network, which also includes Froedtert Hospital, Milwaukee; Community Memorial Hospital, Menomonee Falls; and more than 30 primary and specialty care health centers and clinics.