Holy Angels Students of the Month for January 2020 | By Anne Weise
February 20, 2020 – West Bend, WI – Holy Angels School in West Bend is recognizing three students for the month of January 2020 including Michael Held, Lyra Keegan and Brady Barnes.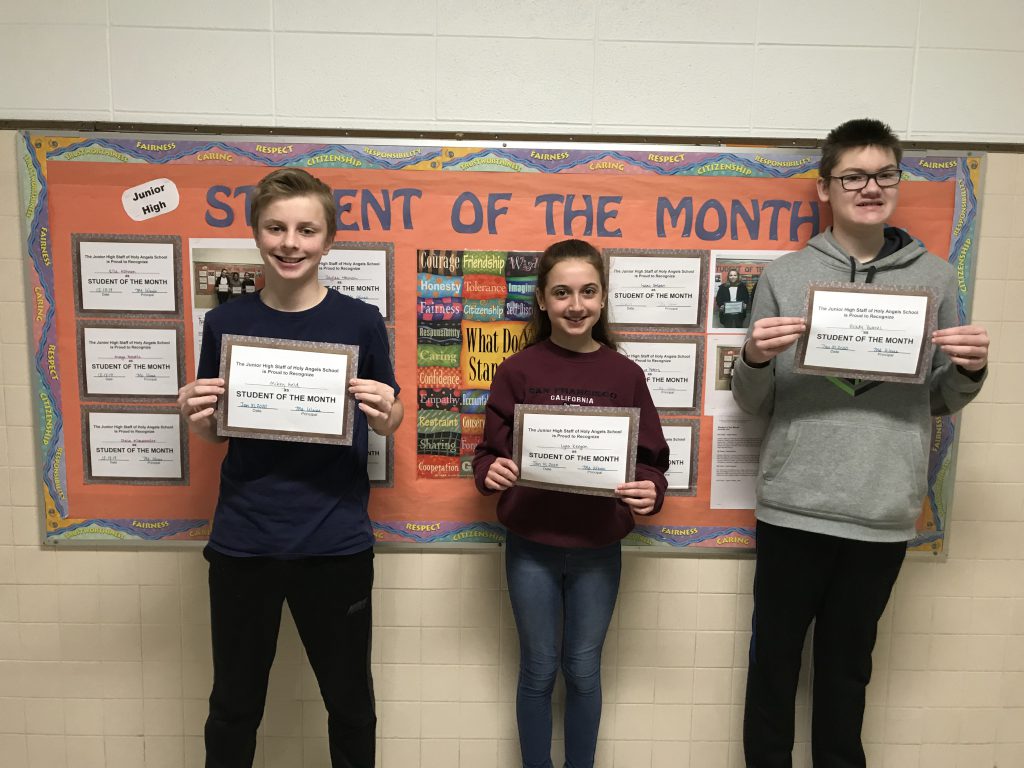 6th Grade:  Michael Held is an all-American kid.  He is a good student, with nice study skills. He is a friendly, positive, happy person who enjoys participating in a variety of activities, and is a natural leader. He likes pizza and baseball. In fact, he plays many sports including basketball and football. When he isn't shooting layups, Mikey is probably playing video games or hanging around with his family and friends.  At school, he helps out by serving at Mass and is also on the Forensics team.
7th Grade:  Lyra Keegan – is a very detail-oriented student. She pays close attention in class and will always ask questions about any piece of the concept she doesn't feel comfortable about. She is not satisfied with doing less than a stellar job.  In addition to being strong academically, she is very artistic. Lyra participates in Forensics and helps out at school as a patrol and as a server for Mass.  Outside of school, she enjoys biking and swimming. Lyra is particularly passionate about running cross country.
8th Grade:  Brady Barnes is a quiet, funny, kind eighth grader. When he isn't walking around on crutches, Brady participates in basketball and plays golf. He has impressed his teachers with his academic focus this year. He has improved his study skills and shown a willingness to ask for help when necessary. Brady serves at Mass and is part of the 8th grade Bells Choir.  When he isn't hanging out with his family and friends, he enjoys playing Fortnite.