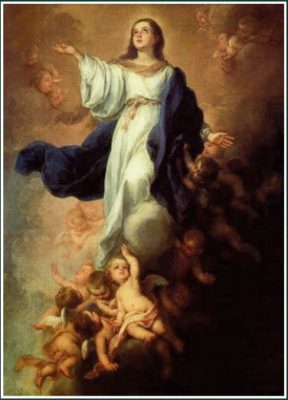 August 15, 2017 – Washington Co., WI – Today is a Holy Day of Obligation in the Catholic church as Christians celebrate the Feast of the Assumption of the Blessed Virgin Mary.
Catholics observe the Dormition (falling asleep) or the day the Blessed Virgin Mary was received into heaven.
Mass at Holy Trinity in Kewaskum will be held at 7:45 a.m. and Mass at St. Michaels will be at 6:30 p.m.
St. Peter Church in Slinger has Mass at 8 a.m. and 5 p.m.
St. Kilian in Hartford has Mass at 8:20 a.m. and 6:30 p.m./Rubicon.

Photo courtesy St. Frances Cabrini Parish