Horicon Bank and West Bend COLUMNS race for scholarships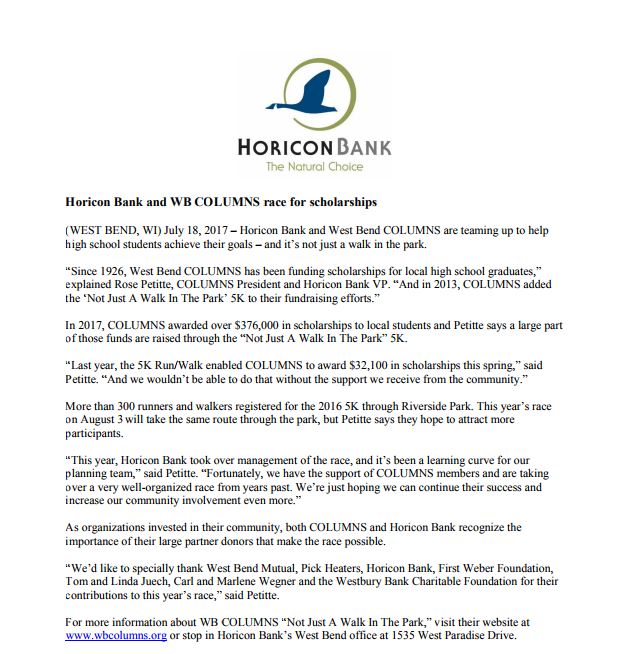 This year's race on August 3 will take the same route through the park and money will be raised for local scholarships.
About Author
Judy Steffes
First-run stories from a trusted reporter who has lived in West Bend/ Washington County for over 33 years. Business/faith/education/community/history/arts.