West Bend, WI – On Monday, April 12, 2021 there will be a Community Impact Fundraising event for Interfaith Caregivers of Washington County.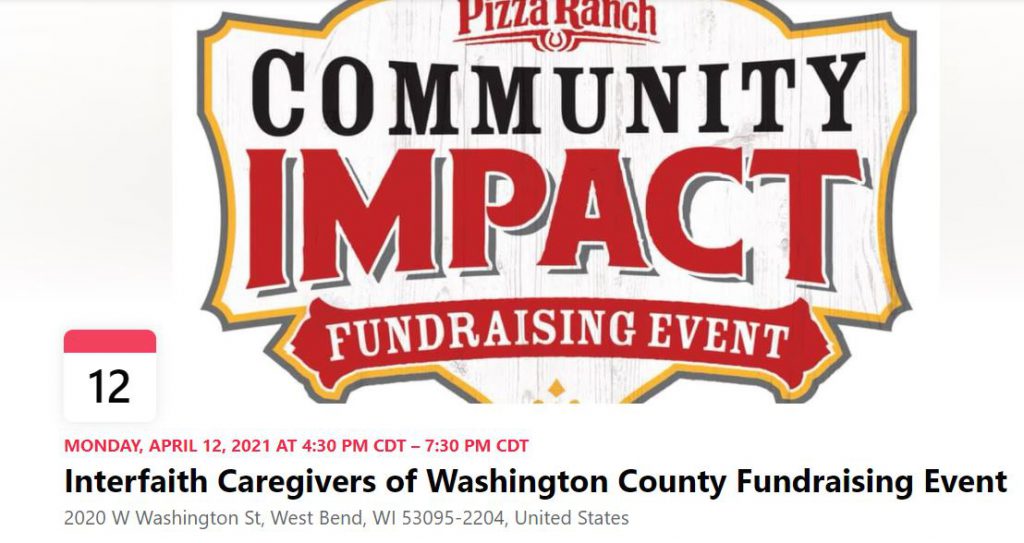 The fundraiser will be held at Pizza Ranch, 2020 W. Washington Street, in West Bend from 4:30 p.m. – 7:30 p.m.
Pizza Ranch owner Stacy Gehring said, "Our Community Impact Nights are a great way to raise awareness and money for any non-profit organization."
Volunteers from a specific organization spend about four hours busing tables, talking to customers and end-of-shift cleaning on the night of their event.
In return Pizza Ranch of West Bend donates 10 percent of all dine-in and pick-up net sales to the non-profit organization volunteering that evening. In addition the non-profit will keep all donations generated that evening from dine-in and carry-out guests.