West Bend, WI – J L Business Interiors has full-time job openings on its furniture installation team. The ideal candidate must have a valid driver's license and project a professional image and be able to work independently in a corporate atmosphere. Light construction experience desired. We offer full benefits and an excellent work environment.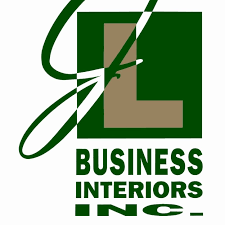 Qualified Candidates Skills:
Ability to work both individually and in team settings and be self-motivated and able to work with minimal supervision
Be able to work some night and weekend hours
Strong work ethic and motivated to succeed
Ability to work in a very fast paced environment
Work together as a team
Have and maintain a valid Wisconsin Driver's license
Be able to lift up to 75 pounds and push / pull up to 75 pounds
Have the ability to use various power tools for assembly purposes
Have good attendance and punctuality
Document installation and service actions by completing forms, report logs and records
Maintain personal and professional approach to self-improvement
Our office is located in West Bend, WI
Job Type: Full-time Positions Available
Job Type: Full-time
Application Questions
How many years of Furniture Installation experience do you have?
How many years of Light Construction experience do you have?
How many years of Relevant experience do you have?
Please send resume to Human [email protected]