Washington Co., WI – Foundry 45, 9480 Hwy 45, Kewaskum, WI, is looking for bartenders, servers, sous chef, and event support.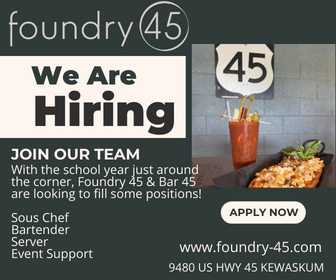 If you are looking for a fun and exciting place to work, Foundry 45 is looking for fun, exciting, energetic employees.
If you are interested in becoming a bartender, server, event support; there are full and part-time positions available.
Click HERE to download your application today.