West Bend, WI – Little Saints Early Learning Center exists to provide a safe, caring, and professional Catholic-Christian environment for young children to grow and develop as they are prepared for learning in a school setting. It is our sincere hope and prayer the children and families served here will receive the natural God-given joy, awe, and childlike faith in our Lord, to whom we devote our parish, school, and center.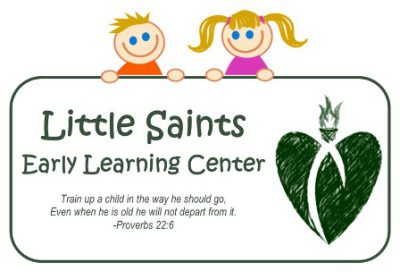 Job Description:
Our teachers work in cooperation with one another to plan, implement and supervise the daily activities for their group of children in accordance with the daily schedule and within the scope of the curriculum/themes provided.
All childcare employees are responsible for maintaining proper ratios and knowing the whereabouts of all the children in their care.
All childcare employees are responsible for the childrens safety
All-Maintain cleanliness of the classroom
All-Keeping daily communications current
Lead Teacher–Maintaining child portfolios & assessment
Requirements:
1+ to 2 years of experience preferred
Age Groups: Infant, Preschool, Toddler, Grade School
High school degree
First Aid Training, CPR Training, Early Childhood Education (ECE), Child Development Associate (CDA), Early Child Development Coursework
**If the candidate does not have the aforementioned credentials, they should be willing to acquire the minimum qualifications within 6 months of hire.
Qualifications: The applicant must be at least 18 years of age and have completed high school or its equivalent as determined by the Wisconsin Department of Public Instruction
All early childhood childcare employees and volunteers shall be physically, mentally and emotionally able to provide responsible care for all children including children with disabilities.
Salary: $10.00 to $13.00 /hour
APPLY TODAY! Please contact Missy Dieterich Director of Early Childhood Center & Enrichment Programs 262.384.3210~ or submit your resume directly to [email protected]