Jobs, jobs, jobs at Pet Supplies Plus in West Bend
West Bend, WI – Pet Supplies Plusis pet supply retailer with a passion for excellent customer service and quality pet products. We are seeking an energetic and positive individual to join our sales team! Our goal is to make every customer's visit so impressive they recommend us to all their friends and all that's missing is YOU!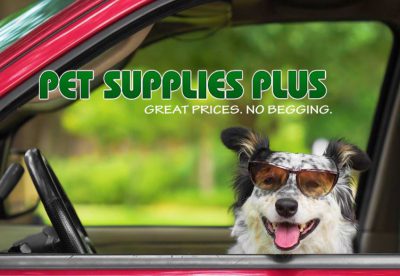 Under that umbrella, we educate our employees in pet nutrition, provide EXCEPTIONAL customer service, and a great shopping environment for pets and their owners. Pets are family around here.
A Pet Supplies Plus team member will likely do it all, but may specialize in any of the following areas:
Cashier
Processes neighbors' purchases with trustworthy accuracy and efficiency
Provides Preferred Pet Club membership information to ensure neighbors don't miss any outstanding offers
Stocker
Safely unloads our delivery trucks using the proper equipment
Stocks shelves to ensure Fido always gets his favorite chew toy and treats
Carries bags of kibble, cat litter, aquariums and other purchases out to neighbors' cars
Rotating and dating stock
Pet Care
Provides care for pets in our store, which may include cleaning habitats, feeding and handling the animals
Answers neighbor's questions on animal care to help them find or maintain the perfect pet
RequirementsEssential Requirements:
Ability to move or handle merchandise throughout the store weighing up to 50lbs
Ability to climb ladders
Ability to bend and kneel as needed to stock shelves and clean store
Ability to freely access all areas of the store including selling floor, stock room, and register area
Ability to operate all store equipment necessary to run the store
Ability to process information through POS system
Ability to communicate with associates and guests
Ability to read, count, and write to accurately complete all documentation
Ability to work varied hours/days as business dictates