West Bend, WI – Immediate positions (6) available for an exciting and unique opportunity in Clinical Research,
Spaulding Clinical
is looking for experienced EMT-B, EMT-I or EMT-A, or Paramedics to assist us with a unique study starting the end of March. Please see job description for details as the role you will play will be specific to the study protocol.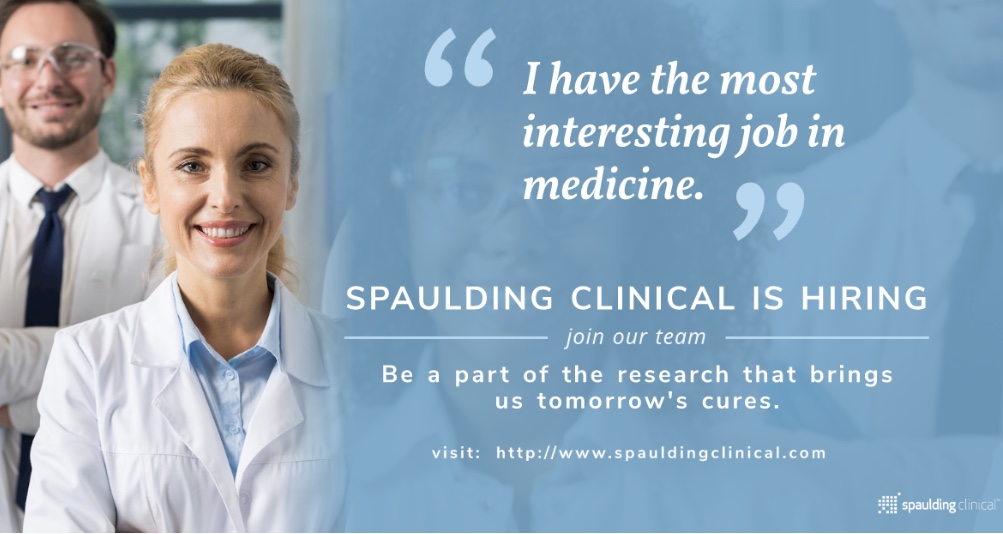 Position Snapshot:
Part-Time, 6 to 12 month temporary position
$25/hr
$1,000 retention bonus, payable at conclusion of trial
Shifts available between 7 a.m. and 7 p.m. mainly M – F, with an occasional weekend.
Average week likely to be 10 to 15 hours per week, dependent on your availability.
Job Summary:
As an EMT-B, EMT-I, EMT-A, or Paramedic you will assist in the execution of clinical trials according to specific study protocol. This may include such duties as performing Read Rebreathing procedures, collecting data points, and overall observation and monitoring of respiratory status and keeping the Principle Investigator of the study informed.
Essential Duties and Responsibilities:
Perform Read Rebreathing Procedure
Collect Data points
Monitor respiratory status and keep PI informed.
Click HERE for more details.
Spaulding Clinical Research management has the discretion to hire personnel with a combination of experience and education which may vary from the above listed skills and qualifications.
SPAULDING CLINICAL aims to be the clinical research organization by which all others are measured. Pioneering in our approach to redefining how the industry perceives and achieves success; passionate in our pursuit of ingenious solutions that mitigate risk; loving in our care for our volunteers, customers and employees; and heroic in our ambitions to ensure the health and safety of people around the globe – Spaulding Clinical is taking research beyond results to create a marketplace of safer drugs.