Kettle Moraine Ice Center adds Public Skate times for the holidays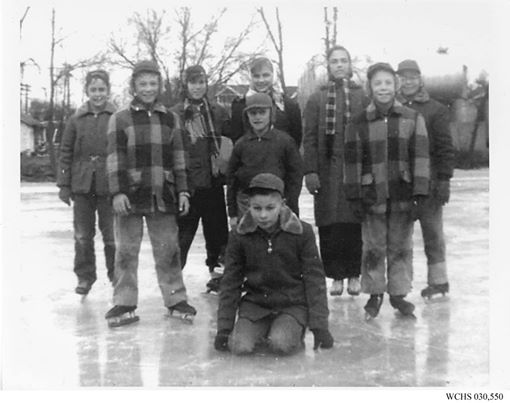 Dec. 6, 2016 – West Bend, WI – The Kettle Moraine Ice Center, 2330 S. Main Street in West Bend, has added Public Skate Times for the upcoming holidays.
Daily December 26 – December 30 from 12 p.m. – 2 p.m. and January 1 from 1:15 p.m. to 3:15 p.m.
Please note dates and times are subject to change.
Please see our web site at kettlemoraineicecenter.com for the most up-to-date schedule.
Admission prices: Adults $6; Children Ages 7-18 $5; Children 6 and Under $4.
Rental skates available in sizes Youth 8 to Adult 12 are $2 per pair. A season family skate pass is available for $140; a season individual pass is available for $70.
Photo courtesy the History Center Washington County