Kettle Moraine Lutheran High School in Jackson hits record enrollment | By Megan Himm
September 30, 2019 – Jackson, WI – Kettle Moraine Lutheran (KML) High School in Jackson started the 2019 – 2020 school year with record enrollment of 508 students. This is the first time the school has seen its student population surpass 500.
"We are thankful families and students who want the Christian education we provide are choosing KML as their high school," Principal Jamie Luehring said.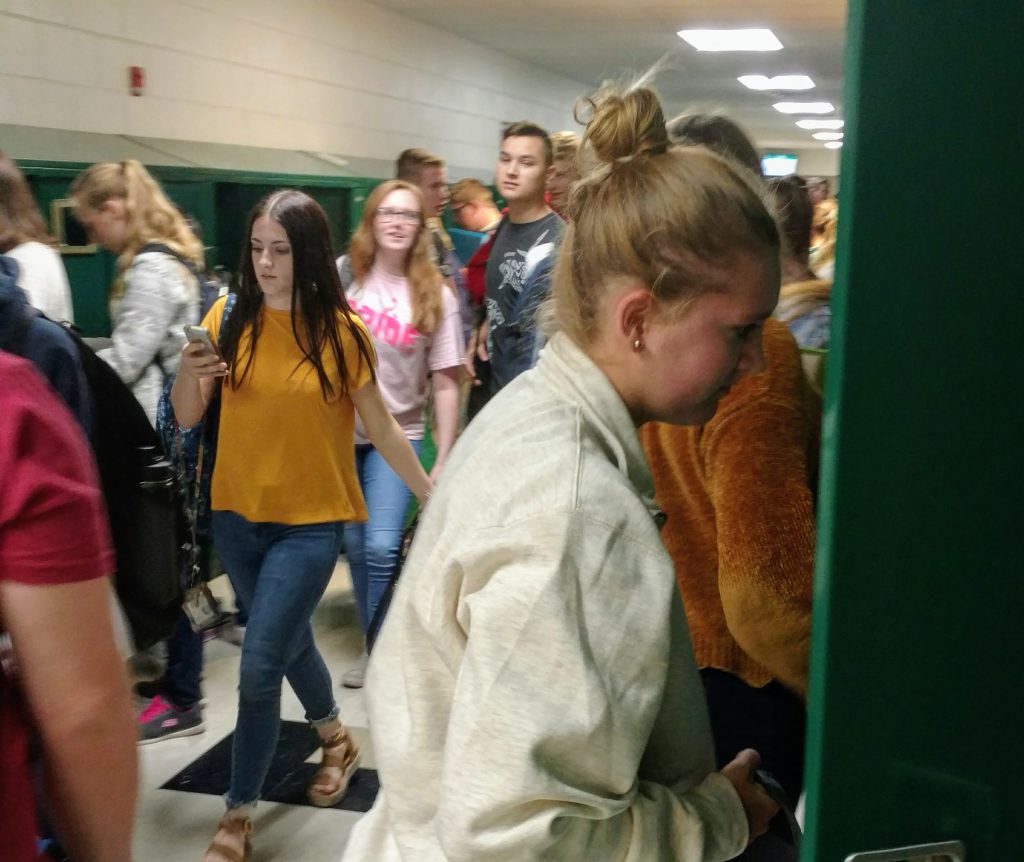 Enrollment at KML has seen continuous growth over the past five years, with an increase of over 100 students since the 2014-2015 school year.
Luehring said students are coming from seven different counties as well as 14 different school districts. The majority of freshman come from KML federation grade schools, but there are some who transfer in from public schools.
To accommodate the increase in enrollment, more teachers have been added to the faculty in an effort to keep class sizes small. The student to teacher ratio is 13:1; most classes do not exceed the low 20s.
District administration was forward thinking as it looked to the next five years; in 2018 fundraising began for $4.7 million for a new science and innovation wing. That construction was completed in 2019.
The expansion includes classrooms, labs, and office space. Students appreciate the modern designs and new opportunities to learn.
KML senior Grace Biermann said, "The science and innovation wing allows us to have a larger environment to study and learn about God's creation and how it works."
Looking to the future, KML Superintendent David Bartelt said more growth is expected.
"We are excited about our growing KML family," he said.
Photo of science wing courtesy Kettle Moraine Lutheran High School.
About the author: Megan Himm is a senior at Kettle Moraine Lutheran High School. She is the captain of the golf team and a member of the forensics team. After high school, Megan plans on majoring in mathematics and science. To help prepare, she is currently taking AP Chemistry, Physics, and Calculus 3. Megan has been writing for WashingtonCountyInsider.com since November of 2018. The majority of her stories are about activities Kettle students participate in, such as math meets, forensics meets, and golf matches.