Letter to the Editor | A note of thanks from Herb Tennies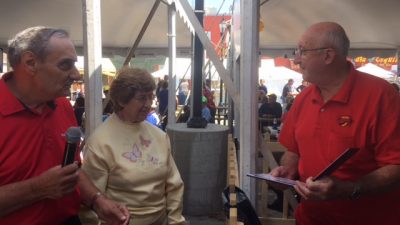 August 27, 2017 – West Bend, WI – On Friday at GERMANfest Herb Tennies received the Hometown Hero Award from Jerry Beine and Modern Woodman.
Herb responded with a nice note of 'Thanks.'
I'd like to thank Mr. And Mrs. Beine and the Modern Woodmen for presenting me with this award.
This award was a complete surprise and I did not earn it myself.
Thanks to the many, many Germanfest volunteers and the wonderful Germanfest committee members and thanks to all the customers who patronize our stores.
We could not continue in business if we did not have the support of many great customers and our loyal employees.
It was an honor to serve as an official of Washington County and I appreciate the support of my constituents and fellow county co-workers.
I am honored to donate the cash award to Habitat for Humanity to continue their wonderful mission.