Letter to the Editor: Bringing awareness about a bacterial disease in dogs and Renard's Leptospirosis Recovery | By Brittany Westveer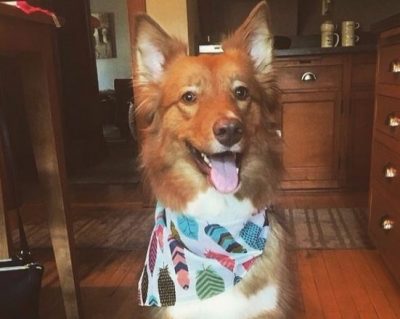 Oct. 24, 2017 – Dear Editor, I am writing to bring awareness to a lesser known bacterial disease called Leptospirosis that my dog recently contracted in West Bend, most likely at Ridge Run.
Leptospirosis is zoonotic, which means it can be spread from animals to humans. Fortunately, my family and I have not caught the disease but my two-year-old dog, Renard, is in critical care at a 24-hour veterinarian fighting kidney failure.
This could have possibly been prevented if I had known that there is a Leptospirosis vaccine. He was adopted from an area where it is not as common and after he was brought to a vet in Wisconsin, we were never informed of the possibility for a vaccine.
The veterinarians we have been working with have said they are seeing it more in this area, even in urban dogs.
The bacteria are found in infected soil and water, and thrive in in moist areas, such as trails and puddles. Also, the bacteria do not die until it is dry. Dogs can be infected by direct or indirect contact with infected urine, water, or toys.
For example, an infected dog or dog that is a carrier of Leptospirosis might drink out of a bowl at the dog park then the water will carry the bacteria, which means that other dogs that drink from it can become infected. While there is a vaccination for Leptospirosis, there are many different strains of it and the vaccine does not protect against all of them.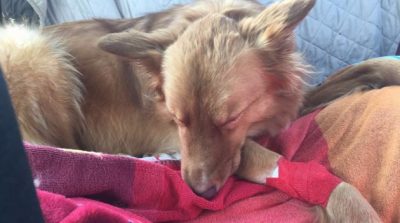 Had we been made aware of the vaccine and informed about Leptospirosis, all of this could have been avoided.
I believe it is important for dog owners to know that this vaccine is not standard and is still optional when it should be mandatory or at least seriously discussed with an owner; I have talked to several veterinarians who feel the same way.
Renard is still fighting for his life and getting a very expensive fluid therapy treatment that ranges from $800-1200 per day.
He is showing improvement which means the treatment is working but he is still under 24-hour care.
Please help me share his story and bring awareness to Leptospirosis.
You can contact me at 262-339-5659.
Thank you, Brittany Westveer