Letter to the Editor: Thank You for a successful St. Frances Cabrini auction! By Grace Sobotka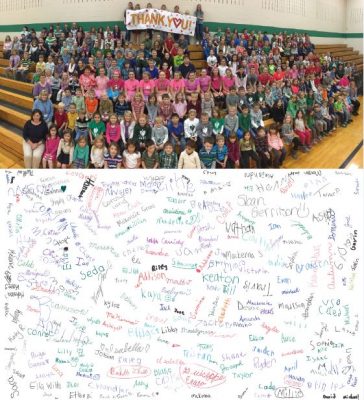 March 22, 2017 – West Bend, WI – What a great time we had at the 22nd annual St Frances Cabrini Dinner Auction on Saturday, March 4.
Our annual auction is the single most important fundraising event for our school. The success of our auction is always dependent on the generosity of others, and we are sincerely grateful to all the donors, guests and volunteers who make success possible. This is what makes our community so great!
Highlights of Passport to Paradise 2017
*Over 300 great items were available for bidding at the silent auction.
*Watched a wonderful video showcasing St Frances Cabrini's 60th birthday!
*We enjoyed the delicious and beautiful dinner and desserts by Zilli Catering.
*We enjoyed seeing your dance moves during the celebration after the live auction!
*You helped raise over $20,000 in our Fund-A-Need to help us finish our school sign.
* Our volunteers of school families, friends and parishioners were fantastic! Over 100 volunteers donated their time to the auction.
*We look forward to working with incoming auction chairs Melinda Belger, Nick Shera and Grace Sobotka to make the 2018 auction another proud and successful year.