Letter to the Editor: Thanks a TON! By Kim Mueller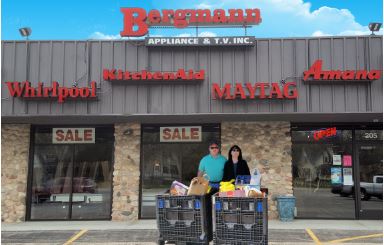 April 27, 2017 – Slinger, WI – Bergmann Appliance, Bedding & TV in Slinger would like to thank the community for the great turnout and support of the Slinger Food Pantry at the Document Shredding Event.
The event was held in the Bergmann parking lot on Saturday, April 22. Over 2,500 pounds of documents were shredded and will be recycled.
In addition, community members attending the event contributed over $2,100 and three industrial-size crates of non-perishable items for the Slinger Food Pantry.
What a great show of support for the families in our community!