Letter to the Editor | Thanks for a successful Regner Fest By Lori Yahr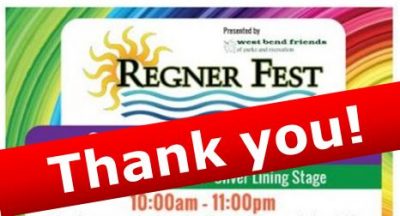 July 17, 2017 – West Bend, WI – Just a short note to thank you for all of your help making Regner Fest this year a huge success!
We had an awesome day. There is absolutely no way we could host a community event this size without our hardworking volunteers; you guys are simply awesome.
You all showed up on time and were ready to work. The bar and food stand were busy early and kept up until mid afternoon when if finally slowed to a nice pace.
It takes a team to feed all of those Ninjas. Our volunteers did it seamlessly.
It slowed down a bit into the evening but everyone was greeted with a smile and a warm, "What can I get you?"
Thank you all for that.
Our vendors throughout the day were fantastic. You all served a huge amount of children and made their Ninja and Regner Fest Day so much fun!
I loved seeing the kids walk around with the spiky colored hair and painted faces. It is all about the kids and you made it extra special for them. Thank you.
Our bands did a fantastic job entertaining the crowds. Starting with En Fuego, Fusion Polka, Andrea and the Mods, Dirty Boogie and finally Pink Houses. Awesome! You all bring a different sound and each one of your bands is so entertaining. Thank you.
And a final thank you to the West Bend Parks Department. They do a fantastic job preparing the park for these fun events. Regner is an absolutely beautiful park. It would not be so without their hard work.
On Wednesday our West Bend Friends of Parks and Recreation will be hosting German Night in Regner Park from 5 p.m. – 9 .pm.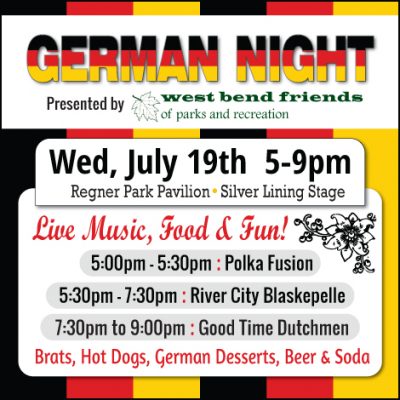 It is a night of all things German, from the bands to the food and refreshments. Most of our volunteers will be returning for that fun event. Hope to see you there.
Thanks again.
Lori Yahr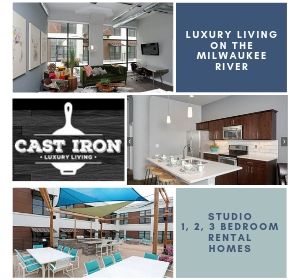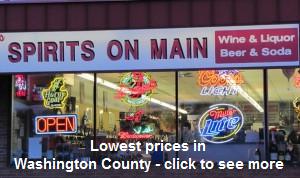 About Author
Lori Yahr