Letter to the Editor | Thanks for supporting the 2018 Washington County Fair | By Kellie Boone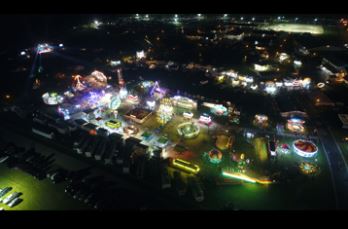 August 3, 2018 – Washington Co., WI – The 160th annual Washington County Fair has come to a close and preparations for 2019 have already begun.  We were very fortunate to have fantastic weather and great people that came out and enjoyed all that the Fair has to offer.
I wanted to take a moment to express my sincere appreciation for all the people that make the Fair happen; it really does take a village!
There are numerous groups that contribute to successfully operating the Fair, some of which include: the Fair Park Staff, Board and Committees, the Superintendents, the Military Committee, ticketing staff, volunteer groups that are our grounds crew, car parkers and servers in the beverage tents.  There are also the runners, the main stage help, livestock drivers, exhibitors, judges, vendors and even some that just show up every year to do whatever they can do to help.  I'm sure I'm forgetting a few and I apologize if I did.
I'd also like to thank our many sponsors who help make the Fair a reality every year, we appreciate your support and couldn't do it without you!
And last but not least, the Fair goers; one of the highlights of running the Fair is watching all the fun had and memories made by family and friends.  Thank you for including the Fair in your summer plans.  We hope to see you all in 2019!
Sincerely,
Kellie Boone
Executive Director
Washington County Fair Park & Conference Center