West Bend, Wi – Lucy Becker can turn any toilet paper roll into an amazing craft project. Really! It's something she does often and with great skill and precision. Lucy works behind the scenes creating wonderful craft kits for assisted and skilled nursing residents at Cedar Community—from butterflies, Valentine's Day people, and poinsettias for Christmas.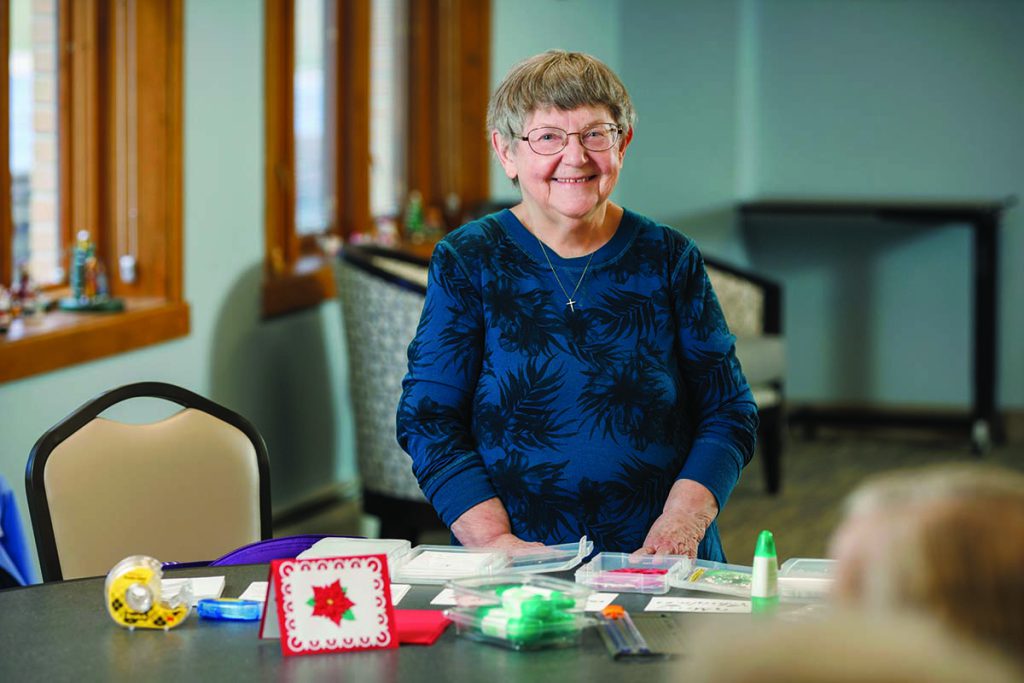 She fine tunes each project, separating each step into individual bags, labeled, numbered, and with detailed instructions. Being "crafty" is something Lucy is known for at family gatherings.
Click HERE to SUBSCRIBE to FREE local news at
Growing up, Lucy served as a Girl Scout leader for her cousins, and together they volunteered at a local hospital making tray favors. She also served as a candy striper, which piqued her interest in the medical field. "People always thought I was going to be a doctor. Unfortunately, my father became ill and passed away at an early age and I needed to help my mom since I was an only child," says Lucy.
She did, however, become a medical assistant and worked many years in private practice. Part of her job included training students from Milwaukee Area Technical College.
One student, Margaret, had a brother, Jim, who recently discharged from military service and called the office to talk with his sister, when Lucy answered the phone. Jim asked Margaret who the woman answering the phone was and if she was single.
Margaret asked for Lucy's phone number and Lucy said, "Students cannot have my phone number. But she nagged and nagged me. I finally gave in to Margaret and joked that if she gave that number to anybody, she would be… CLICK HERE to read the rest of the story at Live More Magazine