Germantown, WI – Mai Fest, a traditional German celebration of spring, will be Friday, May 19, Saturday, May 20, and Sunday, May 21, 2022, at N112 W16560 Mequon Rd., Germantown, WI (corner of Mequon Road and Squire Drive).
Click HERE to SUBSCRIBE to FREE local news at
The celebration will continue Sunday from noon to 8 p.m. with dancing by the Pommersche Tanzdeel Freistadt dancers, a Sheepshead tournament, and music by the Kenny Brandt Band.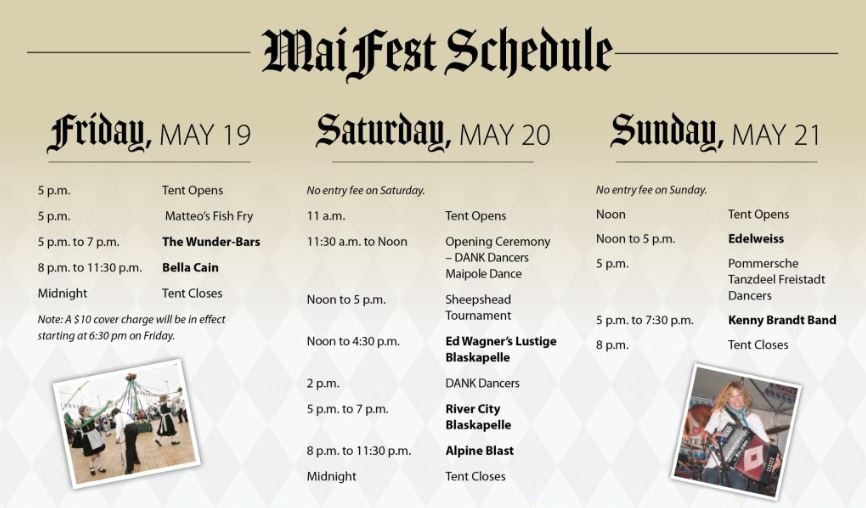 The weekend will be full of fun and Gemütlichkeit for people of all ages.
Maifest is sponsored by the Deutschstadt Heritage Foundation, a 501(c)3 non-profit foundation.  Find additional information at maifestgermantown.org or email [email protected].
Stay up to date on all current Maifest Germantown information by following us on [email protected]