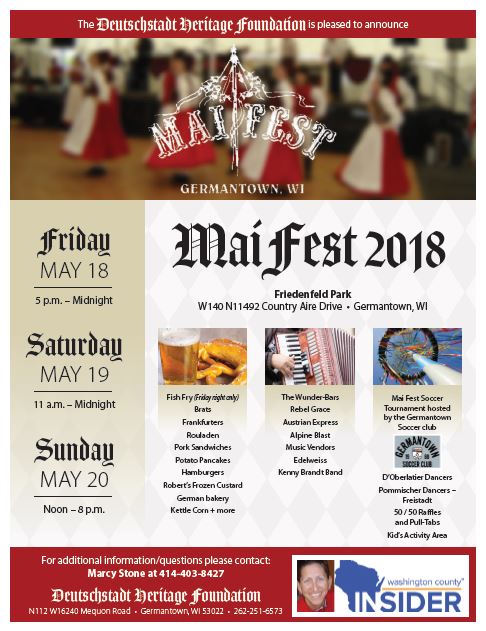 Germantown, WI – Mai Fest is coming to Friedenfeld Park in Germantown on May 18, 19 and 20. There will be fantastic beers, fabulous music and dancing and good old-fashioned fun.
There will be food from Schwai's Fish Friday (Friday night only), Germantown Kiwanis Club, Brats, Frankfurters, Hamburgers, Potato Pancakes, Our Savior's Church – Rouladen and Pork Sandwiches, Hankerson's Bakery – German pastries, Robert's Custard, Cedarburg Popcorn Company – Kettle Corn and Cream City Caramels.
And what's a good German festival without pull-tabs, raffles and some outdoor soccer. The Germantown Soccer Club's Youth Soccer Tournament to be held during this year's Mai Fest celebration.