Jan. 19, 2019 – West Bend, WI – Make plans to attend the annual Cedar Community Chili Social and Used Book Sale.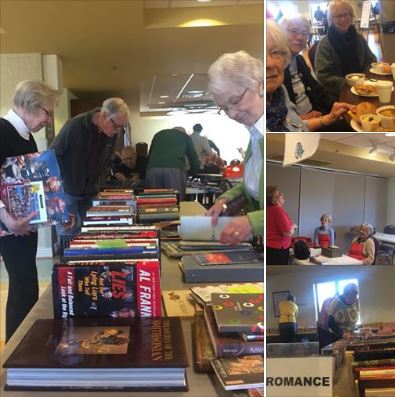 The event is slated for Saturday, Jan. 26, 2019 from 10 a.m. – 1 p.m. at Cedar Ridge Campus, 113 Cedar Ridge Drive, West Bend.
Enjoy items for sale by ceramics, crafters and Nimble Thimbles. Cedar Ridge Resale will be open with a 50-percent off sale on all items and furniture. Visit the train room.
Tours of Cedar Community's independent living apartments will also be available by appointment. Call 262.338.4615 for a tour by Friday, Jan. 11 and receive your lunch for FREE!
Only those with a tour reservation will receive a free lunch.
Enjoy our famous chili, hot ham and cheese croissant, fruit, fresh baked cookie, coffee or hot apple cider – all for only $8.50.
Quarts of chili to go for $7.75.
* If you have any books or CDs in good shape you would like to donate, please drop them off at Cedar Community's, Cedar Ridge Campus office, 113 Cedar Ridge Drive, West Bend. Please no encyclopedias, dictionaries or magazines.