Hartford, WI – Coming up in September there will be a T-Shirt Sale hosted by Key Logo in Hartford.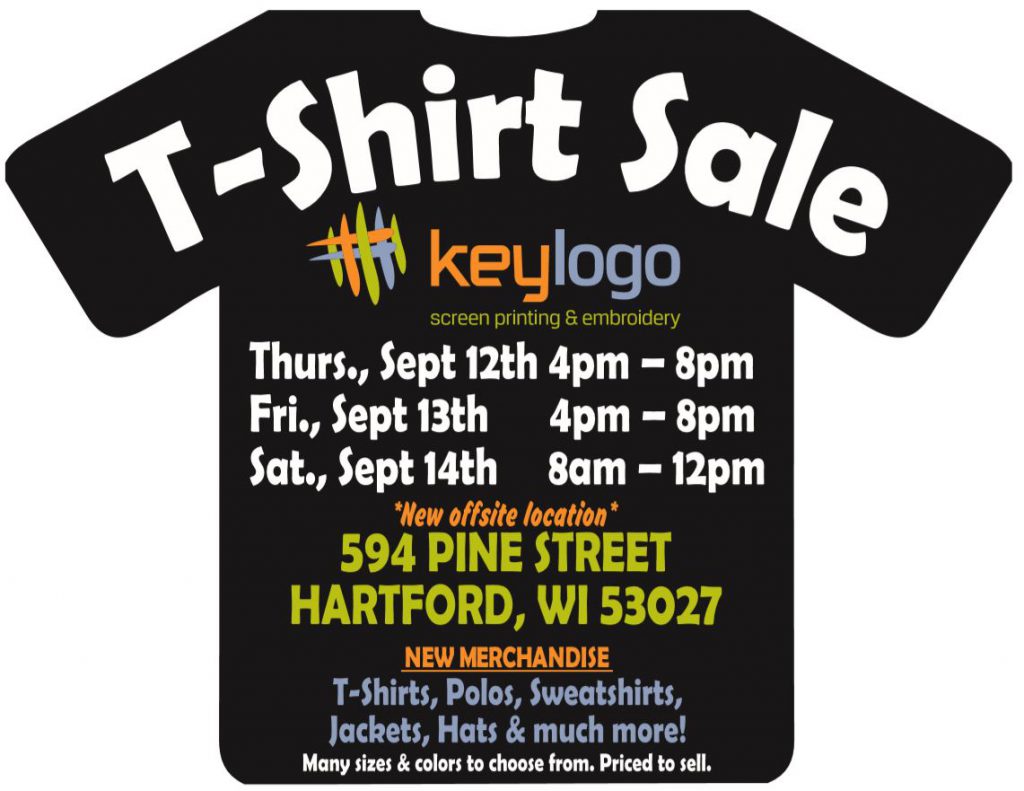 There will be plenty of items to choose from including new merchandise: t-shirts, polos, sweatshirts, jackets, hats and much more.
Many sizes and colors to choose from.
The sale, 594 Pine Street, in Hartford will occur Thursday, Sept. 12 and Friday, Sept. 13 from 4 p.m. – 8 p.m. and Saturday, Sept. 14 from 8 a.m. – 12 p.m.