June 22, 2020 – Hartford, WI – The team at Mickey's Custard in Hartford announced it will tentatively reopen Wednesday, July 1.
The custard stand suffered a small electrical fire on June 19. Nobody was hurt and the Hartford Fire Department quickly knocked down the situation.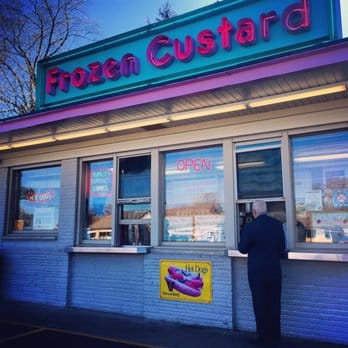 "We had the fire under control in less than a half hour," said Fire Chief Paul Stephens. "We had to shut all electrical and gas off but in speaking with the business owner they had an electrician out that night and were able to reenergize the freezers and coolers so they did not lose much product."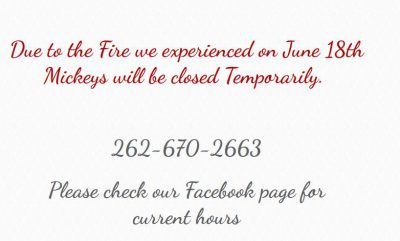 Some electrical wiring across the roof was deemed to have caused the fire.
More details on the reopening will be released when information becomes available.
Photo courtesy Mickey's Custard