July 14, 2021 – West Bend, Wi – The building at 326 Commerce Street in West Bend, formerly home to Moonlighting, has sold.
The 3,998-square-foot building dates to 1880. It was last assessed in 2021: Total assessed value of land: $16,600, Total assessed value of buildings: $279,200.
In 2020 the parcel had an Estimated Fair Market Value: $324,600
Port Washington State Bank last acquired the property in February 2021 at $275,000.
The building sold July 9, 2021 to Felix Sanchez for $293,000.
"We have the Don Ramon's in Mayville, but this one in West Bend will be Don Tacos and Tequila," said Sanchez. "Basically it will be just tacos, burritos, and quesadillas."
Sanchez compared the menu to a simple, small menu like on a food truck.
"We will try to open in the next two months," he said. "A lot depends on how quickly we can hire staff."
A liquor license for the business came with the sale of the building as did the 36 star U.S. flag.
"One of the things that attracted me to the building was the U.S. flag on the wall," said Sanchez who also liked the quiet and comfortable location on Commerce Street. "I know there is something in that flag and I told the bank that it stays."
That flag was found years ago when the upstairs of the building was being remodeled. It was reportedly found behind a wall. The owners then framed it and put it on display downstairs.
That flag dates to the Civil War era, 1865 – 1867.
Click HERE for more on the history of the 36 star U.S. flag.
Sanchez currently owns two Don Ramon Mexican Restaurants including the one in West Bend, 501 Wildwood Road, which opened in July 2018. The other is in Mayville, WI.
The location in West Bend had quite the past as Samet Fejzuli purchased the former DQ property at 501 Wildwood Road in May 2015; the parcel had been in foreclosure since January 2014. Two short years later Fejzuli closed Mother's Day in October 2017.  Don Ramon Mexican Restaurant opened in the summer of 2018.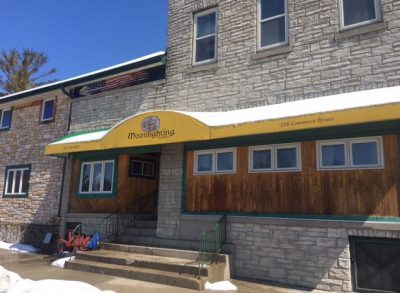 On a history note: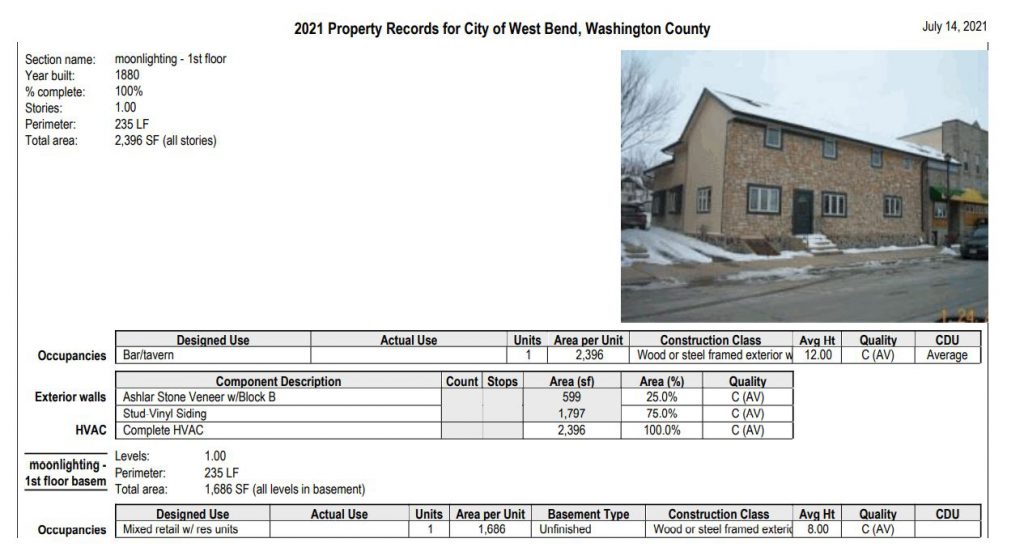 The tavern/restaurant was founded in 1995; it had been a popular restaurant ever since.
In 2017 the owner of the property, Joe and Sharon Stefanko, attempted to sell/lease Moonlighting Bar and Grill to Chad Goeman.
In 2018 that lease came to an end and the property was listed for sale or lease. The asking price for the +/-6,000-square-foot tavern/restaurant with attached living quarters was $725,000.
In December 2018 Eddie Daniel leased the building with an option to purchase.
Port Washington State Bank acquired the parcel in February 2021.