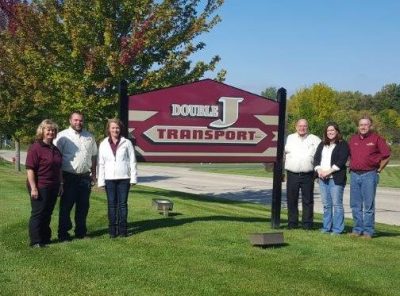 April 12, 2017 – Town of Polk, WI – Double J Transport LLC is building a new facility in the Town of Polk.
"We've come a long way since my dad and grandpa started the business out of a farmhouse on Highway 60," said company vice president Keith Fechter.  
For the young Fechter the olden days include memories of a transport company that ran out of Fechter's Hwy 60 You Pick 'Em strawberry farm. The business office later graduated from the farmhouse to a remodeled machine shed.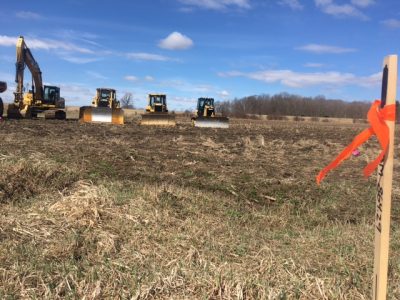 In 2004 the company then moved to Industrial Drive in Jackson and now 13 short years later, after experiencing 10-percent annual growth, Double J Transport is on the move again. (pun intended)
"We have 115 employees and 93 trucks here and we're crowded," Keith Fechter said. "Our office, shop, and parking lot is crowded. We have to rent a lot behind our current facility to park trailers. We need a new facility to accommodate that growth."
Family patriarch and company president Jerome Fechter said they seriously started thinking about a new facility in October 2013. "We knew we had to do something," he said.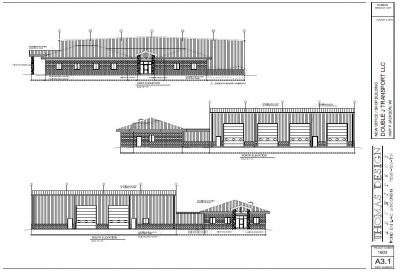 The new facility is going to be on the west side of County Highway P in the Town of Polk. "The freeway, Highway 45, is right there," said office assistant Janice Fechter. "So it's location, location and visibility."
The new facility, contracted through American Construction Services Inc. of West Bend, will features a driver's room with showers, laundromat, a lounge and television and double the amount of office space.
"It's going to be similar to our current shop but a lot bigger and a lot nicer," said Keith.
Quite a few truckers at Double J Transport are from out of state and the Fechters, who make vehicle maintenance a top priority, said they want to make the over-the-road drivers comfortable while in town as their vehicle is being serviced.
As far as the construction timetable, there are already earth movers on site and ground has been broken. The new facility should be finished by November.
Photo courtesy Double J Transport.