Nice round of storms on the way…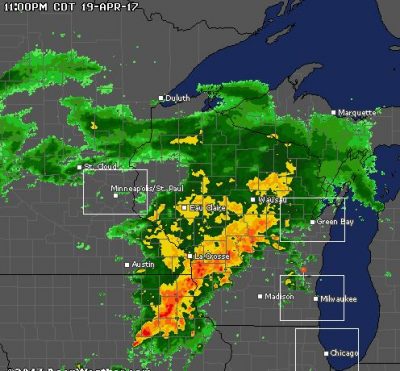 April 19, 2017 – Washington Co., WI – According to the accuweather.com radar there's going to be a break in the rain in about eight minutes and then later tonight we're going to get clobbered with some thunderstorms.
Thursday's forecast will include cooler temps and some morning precipitation.
We'll collect your rainfall totals by mid-day. Feel free to chime in!