Obit: Mary Carol Kellogg of West Bend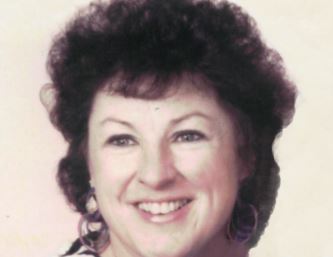 July 31, 2017 – West Bend, WI –  Mary Carol (Carol) Kellogg died July 28, 2017 at St. Luke's Hospital in Milwaukee, from complications of heart surgery.
Carol, affectionately known as Tuni, was born in Madison, WI, the daughter of Frank and Eileen (nee Cusick) Kellogg.  Carol is survived by the love of her life, her daughter, Molly Eileen Liu Liu, as well as her sisters Ann (Mary Lynn Endter) and Patty Hoag, her twin nephews Matthew and Christopher Hoag and her sister-in-law Gerry Kellogg.
She is also survived by too many other friends and relatives to mention, but especially Mary Pat Bauhs, Jody Klemstein, Lynn LaPorte, Ann Wieseckel, Kathleen Weisner, the Shane family and her West Bend community of teachers and students.  She is greeted in heaven by her parents, her sister Margaret and her brother Frank.
Carol was a middle school teacher in the West Bend School District for over 35 years, at Badger and Silverbrook, where she also substitute taught in her retirement.  She was head forensics coach at Badger and Silverbrook and assistant coach at St. Frances Cabrini grade school continuing into her retirement.  Her teams were consistently top finishers, taking first place most recently in 2016.  She was also a National Board-Certified Educator, Herb Kohl Fellow, Rolfs' Teacher of the Year, Pi Kappa Delta, as well as chair of the gifted and talented steering committee.  She also taught in London, England, in 1979.  Carol traveled extensively in Europe, Asia, South America and the U.S.
But of all her many accomplishments, Carol's single proudest event was traveling to China in 1996 to adopt the love of her life, Molly.  Molly, currently entering her senior year at St. Norbert College, was equally proud of her mom.  No greater love than these two had for each other.
A Mass of Christian Burial will take place at 2 p.m. on Saturday, August 5, 2017 at St. Frances Cabrini (1025 S. 7th Ave. West Bend, WI 53095) with Father Patrick Heppe presiding.  Visitation will be at church from 10 a.m. until 1:45 p.m.
The family encourages contributions in Carol's name to the Juvenile Diabetes Research Foundation (JDRF), jdrf.org, [email protected] and/or the Kellogg memorial scholarship fund (checks made to: West Bend Columns for Kellogg Scholarship)
"I am on my next journey empty-handed.  There is nothing I need to bring with me except the love of those who loved me and the warmth of those who cared."
(The Next Place, by Warren Hanson)
Courtesy Phillip Funeral Home