Obituary | Robert Gregory Harmant – A.K.A. Janitor Bob, 75, of West Bend
May 22, 2019 – West Bend, WI – Robert G. Harmant of West Bend, 75, was born into eternal life May 21, 2019. Born to Raymond and Dorothy Harmant on March 14, 1944 in Milwaukee, WI and graduated from Germantown High School.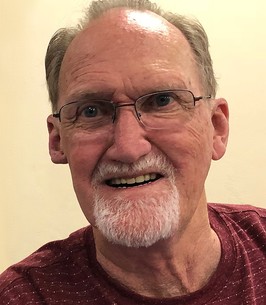 He is survived by his wife of 49 years, Patricia (Garwood) Harmant, daughters Corrine (Todd) Wolff, Colleen (Raymond) Gardner; Grandchildren Jacob Bodden, Megan Bodden, Kaylee Gardner, Abigail Wolff and Courtney Wolff; Mother-in-law Eleanore (Paul) Garwood, Brother-in-law Paul Ned Garwood, Sister-in-law Peggy (Jim) Trzebiatowski, Brother-in-law Phillip (Kären) Garwood. He is further survived by many nieces, nephews, cousins, and cherished life-long friends.
Bob is preceded in death by his Father and Mother Raymond and Dorothy Harmant, brother Roger Harmant, sisters Bernice Fertitta, Sandra Canales, Father-in-law Paul Garwood and Granddaughter Paige Wolff.
Bob was best known for his perfect sense of humor, cheerful friendship, genuine helpful nature and caring, loving personality. After serving from 1965 to 1967 in the United States Army, Bob worked in the corrugated packaging industry for various companies until 1997. In 1997 he retired from the corporate world and took up work for the West Bend School District.
Working with students and staff touched his heart and he instantly made a connection with all the staff and students he met. While working at the West Bend High Schools the staff and students lovingly called him "Janitor Bob" because he went out of his way daily to help students and staff feel loved and cared for. He had an incredible way with his humor, his wisdom and his one-liners that were perfect for the situation at hand. Carrying around a pocket full of "Life Savers" candy to hand out, many students would say that most days Bob made their high school life better. This was always the case for all people who got to know Bob, he made all of our lives better.
A Memorial Service for Bob will be held on Saturday, June 1 at 1 p.m. at the Phillip Funeral Home Chapel (1420 W Paradise Drive, West Bend, WI, 53095). Visitation will be Saturday, June 1 from 10 a.m. until the time of service. Military Honors to follow.