June 1, 2019 – West Bend, WI – A transformation is underway for a much-loved seasonal display in West Bend.
A local shopkeeper is using his hidden talents to repair and restore the figures in the Rolfs Nativity.  With the patience of a saint he's stripped the figures to their natural color and mended the hands, head and crowns.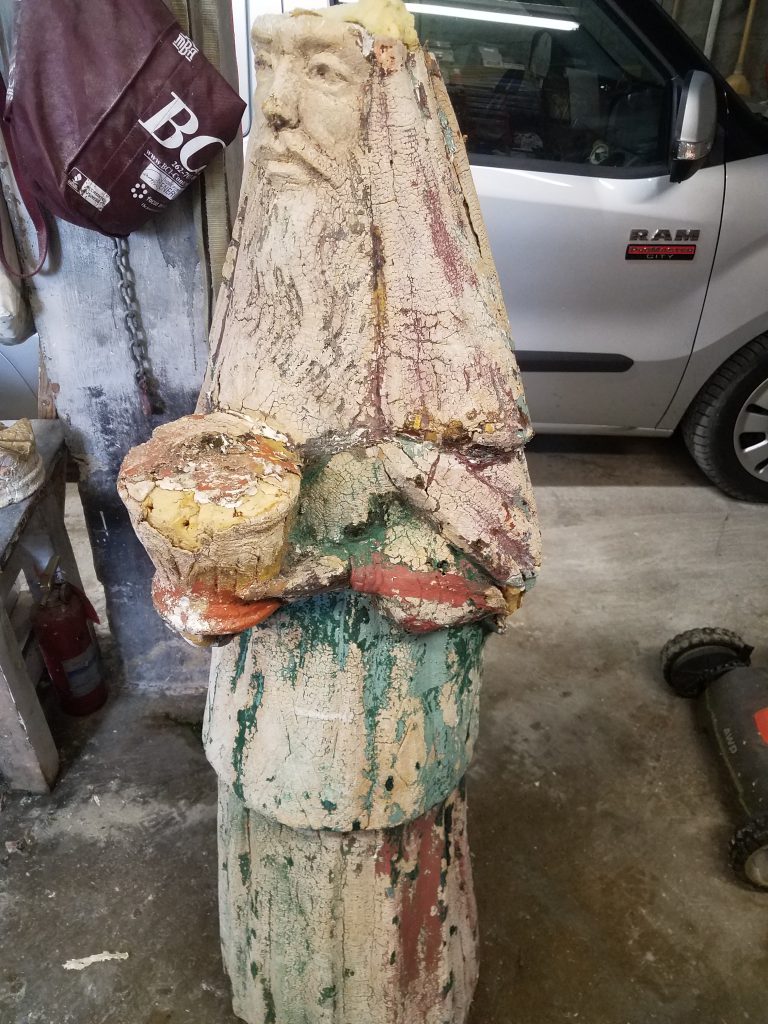 The holiday hallmark is weathered… and that's putting it nicely. Heavy metal staples are visible around the neck of the life-size Joseph statue, segments of crusty foam are visible on the tattered robes of the Wise Men and the Shepherd Boy looks diseased.
The project has silently been underway for months as a pledge has been made to bring the Rolfs Nativity back to its full glory.