West Bend, WI – Families whose children are enrolled at St. Frances Cabrini School and Holy Angels School are receiving postcards in the mail detailing in-person classes starting August 31, 2020.
"We will be open for 5 day in-person instruction," said St. Frances Cabrini Principal William Wach.  "Most parents, after reading the DPI scenarios, think we will only be in for 4 days a week and one day virtual.  We will not be doing that.  We will be open for 5 days in-person."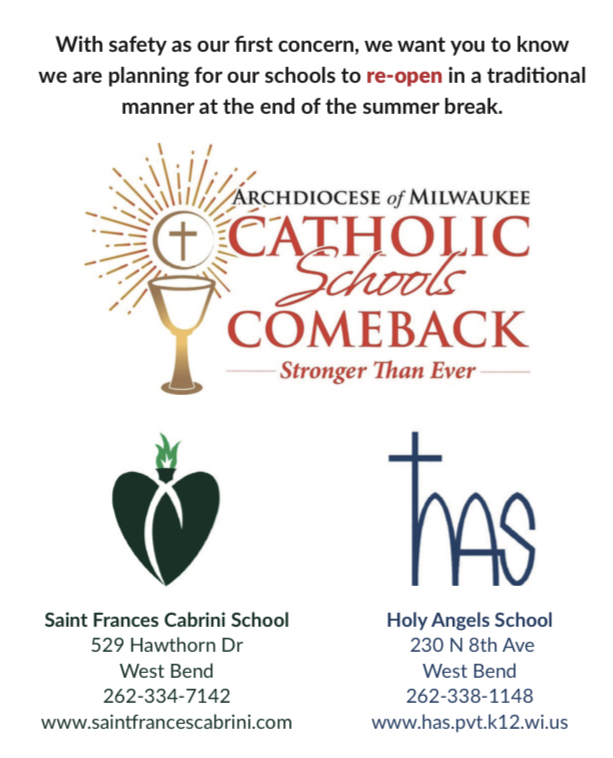 As this past school year ended teachers from St. Frances Cabrini visited the homes of K4 students in an effort to stay connected.