Reasons for Hope in Kewaskum on Sunday, April 7
April 6, 2019 – Kewaskum, WI – There will be a special guest speaker Sunday, April 7 during a 6 p.m. meeting at Kewaskum House of Prayer, 100 Clinton Street, as Carl Kerby, President and founder of Reasons for Hope, defends Scripture and share the only true hope –Jesus.
A founding board member of Answers in Genesis, Carl is a popular and dynamic speaker.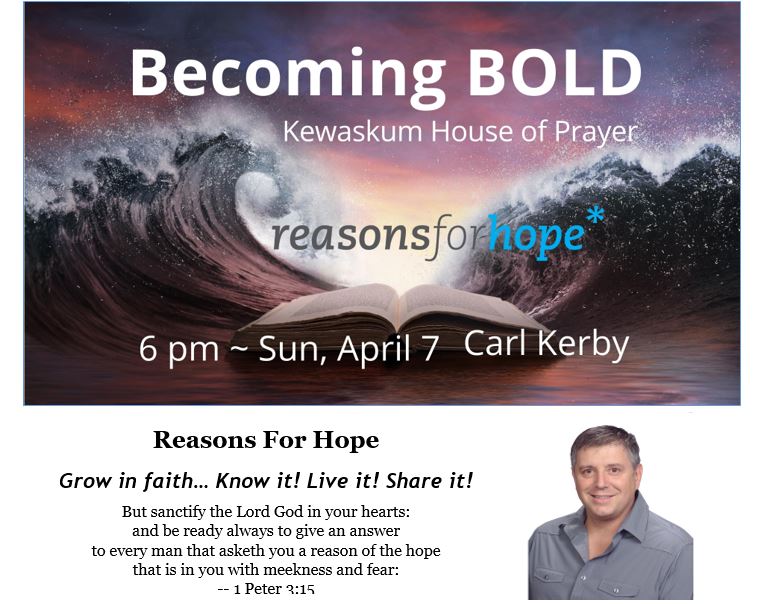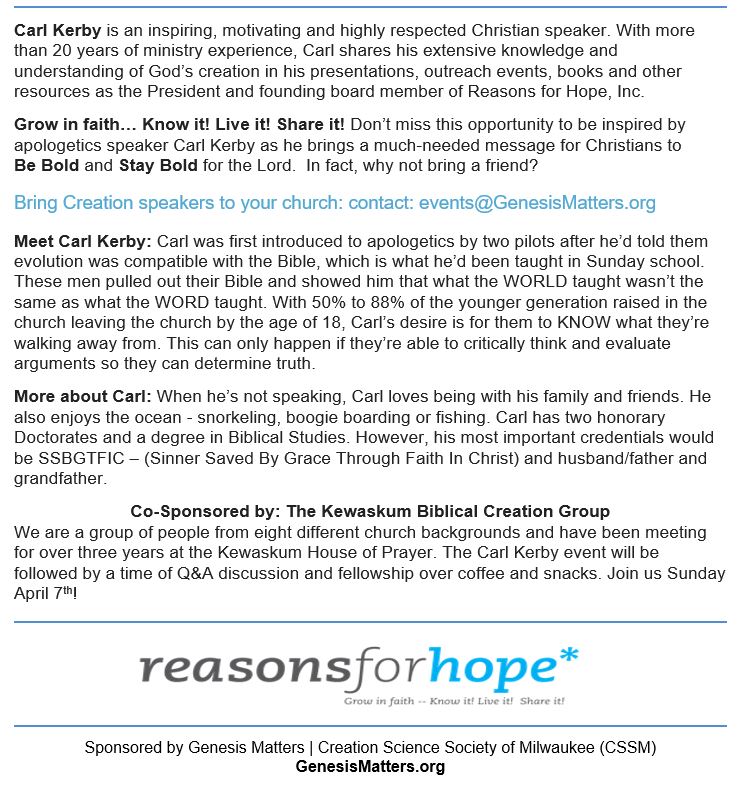 DATE: Sunday, April 7, 2019
TIME: 6 pm Sunday evening meeting
LOCATION: Kewaskum House of Prayer
100 Clinton Street, Kewaskum, WI 53040
Carl Kerby brings a much-needed message for Christians to Be Bold and Stay Bold for the Lord.
Whether Carl speaks to youth or adults, he has a way of connecting and engaging with everyone–from all ages, all walks of life and wherever they are on their faith journey. Carl reaches people with biblical truths, so they can trust God and His Word. His reason for hope is found only in Jesus.