Samantha Bilda, 34, is Lee and Sandy Stehling's protégé. She walked into the business, about two years ago and asked to shadow Lee because she wanted to learn how to repair boat cushions.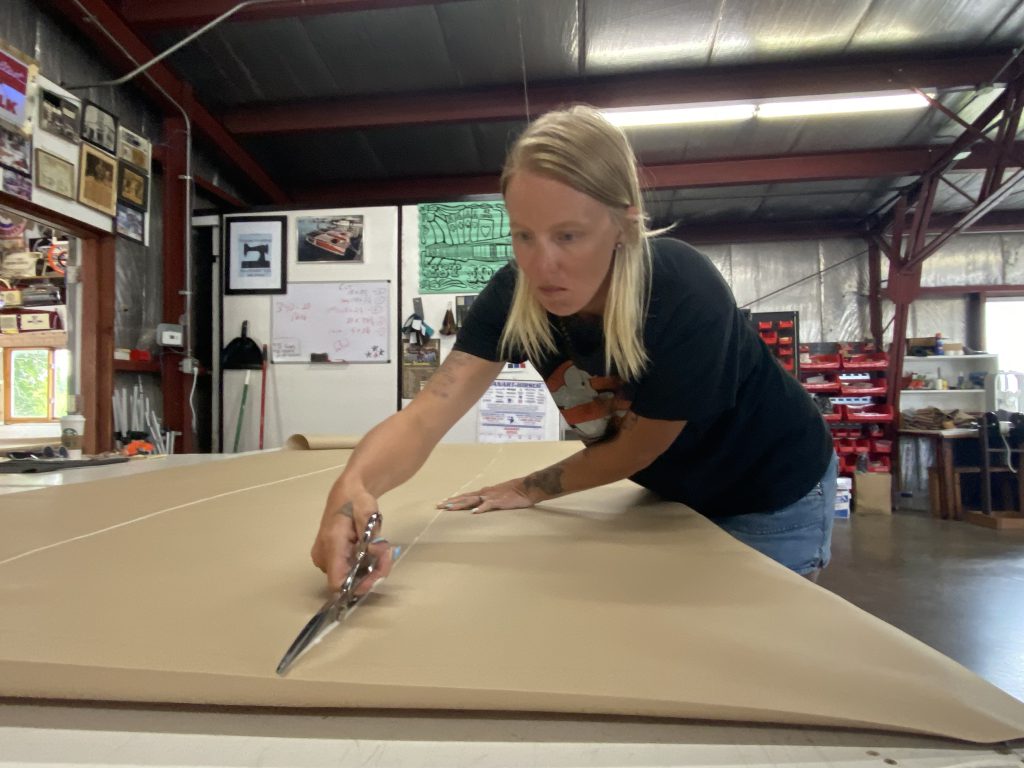 "It was funny because Lee said, 'No, I'm not a teacher,'" said Bilda. "Sandy convinced him to give it a try. I showed up one day a week for a year; I never missed a day and now the Stehlings want to really put me to work."
A stay-at-home mom, Bilda wanted to get back into the workforce. She came armed with some sewing experience and a skillset as a "quick learner."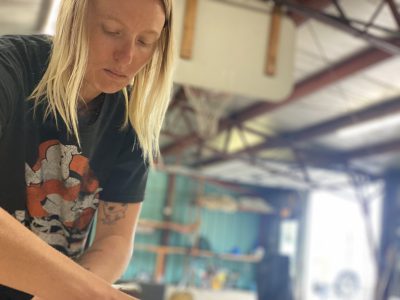 Bilda shadowed Lee, asked him questions when needed, picked up styling points, and pretty soon she was holding her own with drawing patterns, cutting material, and sewing.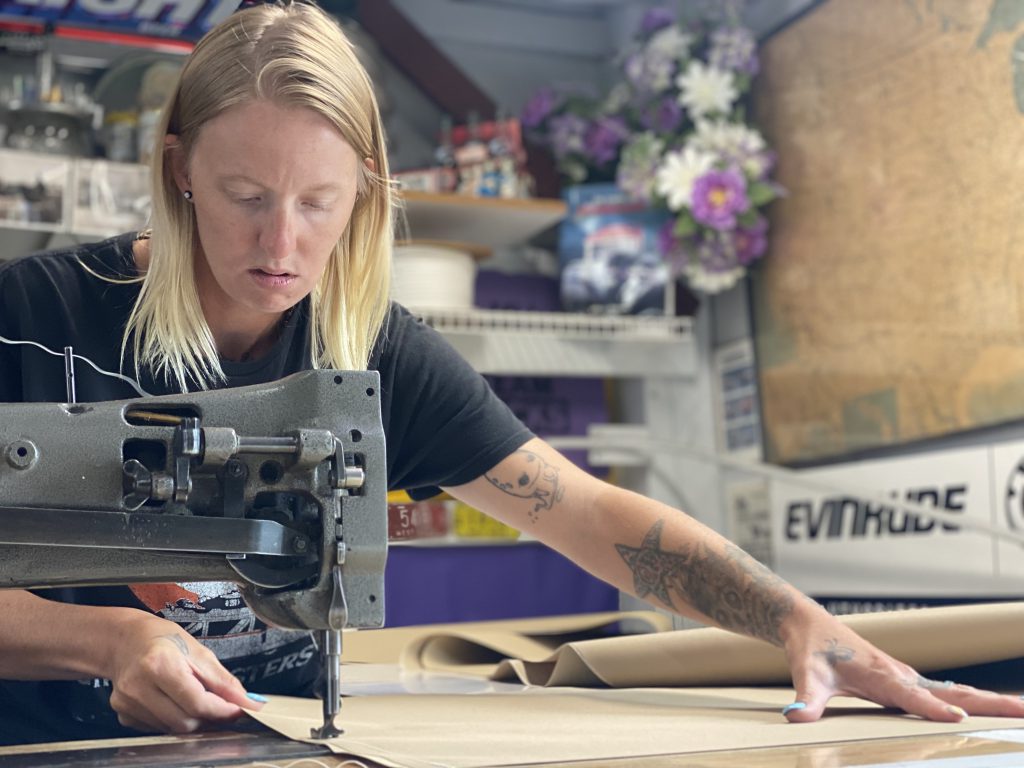 Bilda is proficient at boat seats and boat interiors. "Anyone who needs something covered can come in. I am looking to show people what I can do and offer them options with regard to their price range."
Ace Canvas is accepting orders after Labor Day.
"Before people put their boats in storage, we want to get the orders in so we can have all the work completed by the time they put them back in the water," said Bilda.
Call Ace Canvas at 262.334.2129 or drop off the items at the store, 3424 W. Washington St., in West Bend, WI. Click HERE for more information.